BP

Featured Employer
Aberdeen, Scotland, United Kingdom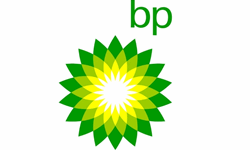 ---
Responsible for providing advice, support and coaching on HS&E related matters in support of safe, reliable and compliant operations, taking accountability for the performance of HS&E activities and driving the right safety behaviours amongst staff and partners to enable prevention, correction and control of conditions and mitigation of any adverse consequences.Provides support to Operations regional activities in safety related matters based on deep technical expertise. Maintains safety management systems and regulatory compliance, contributes to strategic development and to drive safety behaviours to ensure the business is informed and focused on managing safety and reducing risk.
Establishes and implements safety programmes, develops regional or issue specific campaigns and initiatives to improve personal and process safety to drive Safety Culture and deliver safe, reliable and compliant operations.
Responsible for provision of a specialised level of technical advice to aspects of offshore/onshore site activities which require additional support e.g. identification of emerging risks with regards to safe working practices, compliance with relevant safety policies and procedures.
Responsibilities
Supports the improvement of process and personal safety to achieve the goal of \"no accidents, no harm to people and no damage to the environment\", by conducting inspections, investigating incidents, undertaking hazard assessments and assisting in providing health and safety training to the offshore relevant workforce.
Develops and leads Operations based HSE work programmes in conjunction with Site HSE Advisors and operational managers to support delivery of GOO HSE plan deliverables.
Defines and embeds appropriate safety management systems and supporting performance standards (including Control of Work) to provide direction and professional advice on HSE requirements and systems and regularly reviews these systems and procedures to ensure simplicity and effectiveness of execution.
Consults/coaches the relevant workforce in conjunction with Site HSE Advisors concerning safety and health procedures/programmes, hazard identification, promotional activities and training as appropriate to stimulate health and safety awareness and continuous improvement.
Acts as technical lead for human performance within the asset ensuring the communication, coaching, training of the BP principles and working to ensure these principles are embedded in all operations and future projects.
Develops insights from safety metrics analysis, contractor self verification and other findings to advise on emerging risks and improvement opportunities regarding safety and provides direction to improve site safety performance. This analysis will be used to support site based HSE meetings and programmes.
Supports the development and implementation of consistent site-wide HSE plans and initiatives for continuous improvement of site and region safety culture and HSE performance, and develops and conducts safety training programs for the workforce as requested.
Supports HSE / regulator inspections response actions and maintenance of any local safety cases or equivalent. Develops responses to oil and gas bodies HSE actions.
Essential skills and experience
Considerable operational experience in Oil and Gas or another high hazard industry
Technical knowledge and experience in hazard identification, with detailed knowledge of HSE practices and procedures and delivery of safety programmes.
Sound knowledge of current and proposed legislation and impact on UKCS Oil and Gas delivery
Self-motivated team player with ability and desire to take responsibility and drive work areas to effective resolution.
Evidence of delivering continuous improvement; brings solutions and constantly seeks new and better ways to work to achieve goals
Education requirements
Safety or Engineering degree, NEBOSH Diploma in Occupational Health and Safety
Within two years achieves Chartered status of Institute of Occupational Safety or Health or Certified Safety Professional or Certified Industrial Hygienist or equivalent