Nabors

Featured Employer
Houston, Texas, United States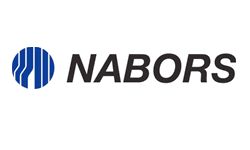 ---
Are you seeking an opportunity to show your exceptional skills and knowledge? Are you looking for a company which provides you with dynamic and challenging work environment every single day? If yes, look no further.... We are probing for individuals who are skilled, knowledgeable and are ready to work in a fast paced environment to deliver top notch solutions to cater business needs.
Nabors Industries owns and operates one of the world's largest land-based drilling rig fleet and is a provider of offshore drilling rigs in the United States and multiple international markets. Nabors also provides directional drilling services, performance tools, and innovative technologies for its own rig fleet and those of third parties. Leveraging our advance drilling automation capabilities, Nabors' highly skilled workforce continues to set new standards for operational excellence and transform our industry.
Nabors Drilling Solutions is an oil and gas service company and a division of Nabors Drilling Technologies USA, Inc. With offices in Alaska, North Dakota, North East, Wyoming, East/South/and West Texas, we are positioned to service both the North American and International marketplaces. Our workforce, like our technology, is rapidly expanding and looking for a qualified Senior Electrical Engineer.
The Sr. Electrical Engineer works in a small and dynamic cross-functional team to design, develop, and improvement for new and existing downhole products & surface equipment using sound engineering principles and broad experience. He/she provides technical support to the manufacturing, sustaining, and field operation in troubleshooting electrical problems from components level to system level. He/she creates and reviews all EE based documents. He/she may mentor designers, technicians and engineers.
Duties and Responsibilities
Maintains product and personnel safety in compliance with company's HSE regulation requirements.
Plays as a technical lead in one or multiple engineering/sustaining/manufacturing/field support tasks.
Designs and develops for both new and existing downhole products and surface equipment.
Performs component selection & evaluation, schematic creation, circuit layout, circuit board assembly, circuit board testing, circuit board qualification, electrical system implementation, and tool integration.
Practices DFx, such as Design for Manufacturability, in the engineering and sustaining processes.
Creates test fixture, test setup, and test equipment for engineering, manufacturing, sustaining, and field operation from component level to system level.
Performs hands-on work in design, test, shop work, field test, & rig operation support and completes reports & results analysis in timely manner.
Works with sustaining, manufacturing, & procurement teams in parts obsolescence, purchasing & assessment issues.
Generates and review documents such as design requirements, design description, block diagram, flow chart, wiring diagram, harnessing drawing, bill of materials, test plan, test procedure, inspection procedure, user's manual, and maintenance manual etc.
Plays team work with the team, group, and the organization.
Mentors engineers, designers, and technicians.
Participates in meetings within the organization and with vendors, clients, contract manufacturer etc.
Performs multi-tasking across engineering, sustaining, manufacturing, and field operation groups.
Other duties may be assigned.
To perform this job successfully, an individual must be able to perform each essential duty satisfactorily. The requirements listed below are representative of the knowledge, skill, and/or ability required. Reasonable accommodations may be made to enable individuals with disabilities to perform the essential functions.
EDUCATION and/or EXPERIENCE
· Bachelor's Degree in Electrical Engineering with at least 5 years of design and development experience or equivalent.
· Master's degree in Electrical Engineering with at least 3 years' experience as a design engineer.
· At least 3 years downhole tool design & development experience.
· Experience in MWD/LWDWireline tools such as mud pulser, EM telemetry, Gamma, Directional, Resistivity tool, Turbine-Generator and Rotary Steerable tools.
· In-depth knowledge in high temperature & high pressure electronics design, test, and qualification process.
· Experience in power supply, sensing/analog/digital circuit, microcontroller/DSP, and communication circuit design.
· Hands-on experience in circuit design and layout with Altium or equivalent.
· Hands-on experience in lab test and tool integration.
· Programming experience with C/VHDL/LabVIEW a plus.
LANGUAGE SKILLS
· Ability to read, comprehend and write in English.
· Ability to effectively present technical information, to colleagues, customers, and vendors.
COMPUTER SKILLS
· Expert in Altium or equivalent.
· Capable of using LabVIEW and coding LabVIEW apps.
· Knowledge of C programming language.
· Spreadsheet and word processor software.
OTHER SKILLS AND ABILITIES
· Eligible to work in the USA
· Domestic and international travel may be required.
Preferred Qualifications
· Extensive technical understanding and experience with electrical, firmware, software, and system design & packaging for downhole tools and surface equipment in oil & gas business.
· General electrical engineering theory - circuit network, electronics design, control systems, power generation/conversion, communication, signal sampling & data processing.
· Electrical engineering expertise - RLC circuit, Op-Amp circuit, filter, RF transmitter/receiver, analog/digital/logic circuit, close-loop/feedback & PID control, AC/DC & DC/DC converters, AM/FM/PWM/PSK modulation, RS232/RS485, battery, EMC/EMI/grounding/shielding, signal conditioning & amplification, A/D & D/A, micro-controller/DSP circuit design.
· Electrical device - high temperature passive parts, transformer/AC motor/DC motor/Bridge Driver, op-amp/comparator/transistor/ MOSFET/optical coupler, regulator/LDO, booster/buck/SEPIC ICs, clock/crystal/CPU/memory, logic gate/PLC/PLD/FPGA
· Experience with high temperature sensors: accelerometer, magnetometer, temperature sensor, pressure sensor, strain gauge sensor, Hall Effect sensor, current sensor, directional sensor, gamma sensor, etc...
· Tools: simulation tools -- TINA/WEBENCH and layout tools Altium/P-CAD/OrCAD
· Understanding of process - engineering, qualification, manufacturing, sustaining, and operation.
· Knowledge of standard - IPC610 and ISO9000
BEHAVIORAL COMPETENCIES
· Team work
· Capable of perform task individually
TECHNICAL COMPETENCIES
· Practices HSE awareness in all engineering, manufacturing, sustaining, and operation processes
· Provides technical leadership in electrical engineering decision making
· Enforces policy compliance and product document control.
· Performs engineering simulation, calculations, and estimates
· Prepares and interprets engineering plans and specifications and communicates technical requirements
· Identifies, analyzes and recommends engineering alternatives
· Contributes to the development of alternatives by analyzing the pros and cons of alternative design
options, prepares those design options, and assisting in the selection of an optimized design alternative
· Performs hands-on design & development tasks in product life cycle from engineering to the field operation with quality assurance
· Assigns, schedules, monitors and reviews the work of others, including contractors
Physical requirements / Working conditions
PHYSICAL DEMANDS
The physical demands described here are representative of those that must be met by an employee to successfully perform the essential functions of this job. Reasonable accommodations may be made to enable individuals with disabilities to perform the essential functions.
While performing the duties of this job, the employee is occasionally required to sit, stand or walk; use hands to finger, handle or feel; reach with hands and arms; climb or balance; stoop, kneel, crouch or crawl; talk, hear and smell. The employee may occasionally lift and/or move up to 45 pounds. Specific vision abilities required by this job include close vision, distance vision, color vision, peripheral vision, depth perception and ability to adjust focus.
WORK ENVIRONMENT
The work environment characteristics described here are representative of those an employee encounters while performing the essential functions of this job. Reasonable accommodations may be made to enable individuals with disabilities to perform the essential functions.
While performing this job, the employee is occasionally exposed to vibration, risk of electrical shock, wet and/or humid conditions, moving mechanical parts, high and precarious places, fumes or airborne particles, toxic or caustic chemicals, outside weather conditions and extreme cold and heat.
Today, Nabors owns and operates the world's largest land-based drilling rig fleet and is a leading provider of offshore platform workover and drilling rigs in the United States and numerous international markets. With operations in 28 countries, Nabors also provides directional drilling services, performance tools and innovative technologies throughout many of the most significant oil and gas markets. Leveraging our advanced drilling automation capabilities, Nabors' highly skilled workforce continues to set new standards for operational excellence and transform our industry.

As of April 16, 2018, Nabors' assets include:
407 land drilling rigs
31 offshore platform rigs