BP

Featured Employer
Singapore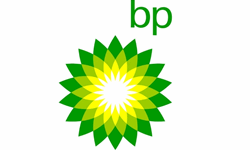 ---
BP's Global LNG and the Integrated Gas and Power businesses is rapidly growing becoming an important part of the IST trading portfolio, especially in Asia. We are working closely with customers on an ambitious journey to manage growth through building market leading innovative digital solutions across the deal life cycle.
This is an exciting opportunity for an analyst developer to work collaboratively with customers, UX designers, engineers and the wider team in a fast moving environment to deliver complex and engaging digital products that span across the customer journey and trade Lifecyle pipelines
A small selection of features planned is the Digitizing of contracts and building out our recently implemented Customer relationship management platform.
We follow an iterative and incremental software development approach, so experience of agile techniques, as well as being an authority in traditional analysis tools and techniques is required.
BP is a diverse and inclusive environment. We are proud of our equal opportunities and meritocracy which will allow you to reach your full potential.
Key Accountabilities:
Provide enhanced system support with London in a 'follow the sun' model for the IG Front Office.
Undertake analysis of systems, data flows and business processes, assisting with innovative ideas for data capture and transformation.
Evaluate, design and develop scalable, reusable components, tooling and application frameworks for the Front office
Contribute to the implementation of tactical and strategic projects.
Work closely other business analysts, developers and a wider delivery team to define and prioritise tactical and strategic solutions
Using data analysis techniques including SQL to make informed decisions and validate solutions backed with qualitative and quantitative data.
Co-ordinate UAT with customers and work closely with Business and IT Teams to ensure releases are consistently of high quality with minimum defects.
Active participation in all aspects of an agile team; sprint planning and retrospectives, estimation sessions etc.
Essential Criteria:
Understands and can explain concepts from both a technical and a business functional point of view
Competent Business Analysis skills including business requirements gathering and user stories definition.
Experience of breaking down large problems into incrementally deliverable, desirable, value add features.
Ready to get involved in projects and situations and make sense of ambiguous details in multiple domains.
Experience of programming in VBA/ Python within the MS Office suite of applications.
Experience with object oriented programming (for example, Java, C++ or C# and .NET).
Experience of development in database technologies such as SQL Server or Oracle
At least 2 years' experience working in trading environment and clearly understands trading and valuation concepts.
Solid team player with the ability to lead analysis activity.
Good communicator - clear and concise verbal and written communication
Ability to own and deliver discrete pieces of work.
Respects individual's views and positively contributes to a learning environment in which individuals are supported and encouraged to excel.
We follow an iterative and incremental software development approach, so experience of agile techniques as well as traditional analysis tools and techniques is required.
Desirable Criteria:
Exposure to Physical Commodity Markets such as LNG, Gas or Oil
Experience of Energy Trading Risk Management e.g Openlink Endur
Experience of CRM solutions e.g. Salesforce
Experience with web technologies (HTTP, Web services, Javascript, HTML, XML)
Experience of working on projects where Design Led Thinking has been applied
SQL and data analysis skills for problem solving and technical project analysis.
Experience working with Global delivery teams