Maire Tecnimont Group MET T&S

Featured Employer
Kstovo, Russian Federation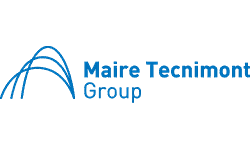 ---
Job Title: Preservation Coordinator, MES*
Reference: PIR 3000.023
Date of issue: 07/02/2020
Project: AGPP - LUKOIL Refinery
Job Location: Kstovo, Russia
Job type/Contract: Temporary. Starts ASAP
Hours/rotation: 91 days on-site, 15 days off + 2 days traveling
Salary range: Competitive salary package with benefits
Benefits:
Single status

Daily and accommodation allowances

Mobilization/Demobilisation tickets

Extended vacation

Health Insurance
Job Summary/Role description
The project concerns the EPC for the utilities, infrastructures and off-sites facilities of a greenfield plant for a new:
Gas Fractionation Unit (GFU)
Sulphur Recovery Unit (SRU).
Hydrotreater Unit (HDT)
Hydrogen Unit (HPU/ROG PSA)
Located in LUKOIL Nizhegorodnefteorgsintez refinery in Kstovo, Russia.
Preservation Coordinator, MES* provides overall leadership and implementation of the preservation process for equipment and materials moved through the store to the construction site for installation, pre-commissioning and substantial completion of the project.
Duties and responsibilities
Develop and/or Implement the project preservation procedure in accordance with Vendor/Supplier recommendations.
Identify and implement best preservation practices to enhance the effectiveness of current methods for preserving equipment and materials.
Support QA/QC team (project) on preservation process pre-mechanical completion.
Supervise the Subcontractor for the implementation of preservation activities.
Provide assurance and an appropriate level of verification for the preservation activities.
Define and communicates the philosophy, strategy, and tactics required to ensure effective implementation of the preservation process.
Establish a reporting system (based on preservation job cards) and perform effectiveness and compliance audits for all preservation activities.
Accountable to preserve and protect equipment and material to maintain its original integrity from receipt on-site to the final handover of an asset to the owner.
Manage equipment preservation prior and after installation.
Manage initial preservation of bulk materials, including piping, valves and complete piping systems according to the company's specifications.
Knowledge & Qualifications:
Suitable University degree in a relevant discipline;
Experience:
Minimum 15 years of experience in oil & gas /industrial sector/ EPC projects;
Minimum 5 years' experience in field-based maintenance job and field experience as a preservation engineer.
Similar role covered in last three projects, of comparable size;
Experience working on the Contractor side.
Experience in the development and implementation of preservation philosophy, plan and procedures.
Skills and Abilities:
Fluent English;
Excellent IT and analytical skills;
Attention to detail, excellent communications, and interpersonal skills;
Strong interpersonal, team-oriented skills, self-motivation and direction, with a strong bias toward timely performance and problem resolution.
Special Requirements and Comments:
Only candidates with significant experience, consistent with the relevant field, will be considered for this position.
Only spontaneous candidates will be considered for this role.
The knowledge of Russian at the working level would be advantageous.