BP

Featured Employer
Whiting, Indiana, United States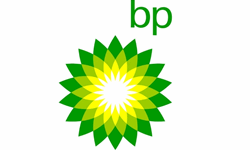 ---
Grade G
Responsible for managing a team to deliver Process engineering services through provision of technical expertise to projects or operations, including maintenance, inspection and turnaround, recommendation of technical solutions and management of engineering studies and risk assessments, driving integrated and pragmatic solutions, whilst assisting in implementing engineering technical practices for the business to advance the technical integrity of assets.
Key Accountabilities:
Provides strong leadership and guidance to the team and organization on the optimization opportunities and priorities for the refinery. Effectively communicates across the organization to ensure alignment in priorities, resource requirements, and delivery timing. Understands the overall site organization and how to interact effectively.
Actively participates in team activities with a focus on providing business context, technical expertise, mentoring, and prioritization guidance.
Develop succession plans for the team to maintain a diverse skill set across the team.
Demonstrates personal excellence regarding bp values and behaviors.
Networks with other refineries and manufacturing sites, IST, and Fuels NA to leverage resources, identify opportunities, and share best practices. Actively participates in the Optimisation Engineering Community of Interest.
Recognizes process and compliance risk and opportunities to control and mitigate. Deliveries safe and compliant refinery optimization opportunities.
Responsible for knowing general refinery unit process operation, major operating envelopes, process capabilities, and overall limitations/constraints; can identify when changes in operating modes or feed slates will impact overall plant or individual units.
Uses fundamental engineering knowledge, simulation/modeling, and linear programming to understand unit availability, optimization opportunities, and assist in unit troubleshooting. Recommends changes to operating practices to improve overall unit performance.
Develops/initiates ideas for optimization and business performance improvements within BIP work process. Can develop a robust business case for projects and performance improvement opportunities. Knows how to analyze risk and make the key assumptions.
Drives the continuous improvement of unit process models and other predictive tools (material balances, heat exchanger fouling, catalyst and filter media performance, tower simulations, HYSYS, kinetic models) to evaluate equipment performance and potential physical modifications. Works closely with the Process Engineering and Refinery Technology (RT) groups to support the model improvement process.
Monitor, interpret, and report optimization performance versus plan. Support the organization in performance improvement opportunities.
Works closely with the Commercial group in supporting LP, Production Planning tool, and Scheduling tool improvements and technical assurance. Offers ideas for improving accuracy of tools and process representation, and provides necessary technical support and technology to implement.
Essential Education:
Bachelor's degree in an engineering discipline or equivalent
Essential Experience:
10+ years combined refinery Process Engineering, Refinery Operations and/or Production Planning experience including 3+ years in a supervisory role.
Desired Experience:
Minimum 4 years Process Engineering experience.