Ably Resources

Featured Employer
Serbia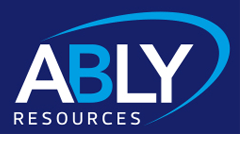 ---
Project Field Manager opportunity based in Serbia 
MUST be able to speak Russian and have a minimum of 10 years relevant experience in this field of work
? Participate to Detail Engineering Phase for Construction related issues
? Prepare the Field Engineering Execution plan and define the necessary resources. Identify the planning issues in terms of
field engineering
? Ensure the interfaces with the Construction team (HSE, Construction Engineering, Site material management, Quality
Control, Construction Supervision and Commissioning and start up) and assist it as needed
? Manage the site queries including material substitution. Revert to the Head Office or Site Engineering Team when needed
for securing the technical answers
? Keep record of the changes and additions made to the documents as a result of construction and commissioning
requirements until the as built drawings are prepared
? Check the conformity and congruence of technical documentation received from Head Office making it available to the
Discipline Superintendent
? Ensure the analysis of engineering, materials and construction nonconformities encountered on site assuring the
involvement of the competent Head Office department in the determination and approval of corrective action
? Analyze the technical aspects of the feasibility of the construction work, providing information on the actual on-site
availability of documents and materials
? Coordinate the engineering activities for site procurement
? Send, for approval, to the competent Head Office department proposed design modifications before carrying out the work
? Coordinate Field Specialist Engineer activities in relation with changes to technical documents, feasibility technical analysis,
non conformities, review and approval of test packages
? Ensure interface with vendors representatives together with the relevant Field Specialist Engineer or Discipline
Superintendent
? Collaborate with Construction Manager to plan the material collection from warehouse, evaluating the need to purchase in
case of shortage
For furhter information, please send your CV to jennifer.grove@ablyresources.com 
Ably Resources is an innovative, results focused recruitment consultancy building its reputation by consistently delivering the right people to the right job! We deliver cost effective permanent, contracting and temporary staffing services.
Our dedicated team believes in the importance of networks and industry knowledge. We work in partnership with a large range of clients from small, independent companies through to global blue chip organisations.
Our aim is to build and maintain long-term working relationships with our clients. Employers can trust us to offer tailor-made and cost-effective solutions to their recruitment problems, and jobseekers can trust us to deliver a discreet and dedicated service that will help them make the very best of their specialist skill-set.