Assala Energy
Gamba, Gabon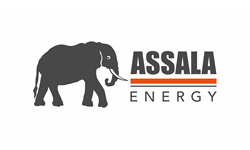 Company: Assala Energy
Skills: Civil Engineering, Civil Construction
Other Skills: Civil Engineer, Real Estate, Brownfield Projects, Tropical, Forest, Remote
Experience: 8 + Years
Education: Some College
Employment Type: Full Time Contractor
Location: Gamba, Gabon
---
Assala Energy is a young and dynamic Oil and Gas Exploration and Production company with an exciting operated asset base in Gabon, firm core values and a keen sense of responsibility to our employees and stakeholders.
As a result of the tremendous growth we have undergone in the past two years, we are now looking to embark on a number of civil/building related projects which requires the oversight of an experience Civil Engineer with proven success in similar projects.
Working with the Operations team, you will be reporting to the Asset Manager and the Project Delivery Manager and your work scope will cover both: Building & Real Estate as well as Civil Engineering. Our real estate portfolio includes: Site Camps, Office buildings, Marine Terminal, Airport, Warehouses, etc.
All the activities undertaken by you in your capacity of Senior Civil Engineer will be aligned with the Assala Values, and with the highest level of consideration for HSE Risk Management, protecting human health, respecting communities and conserving the environment.
Your responsibilities will include:
Review and approve the design engineering documents and drawings produced by Contractor.
Provide technical assistance and input on all civil works subjects.
Prepare technical information necessary for the issue of call for tender to perform projects.
Provide technical expertise and assistance on earthworks (including quarries management) and civil works in order to technically and commercially evaluate proposals.
Prepare and present technical dossiers relating to civil work engineering, in order to assist the Project for coordinating the development of technical packages to go out for bids for specific project and construction request works.
Participate in the selection of the contractors retained for the performance of the site works.
Review and get approval of construction procedures developed by contractors.
Ensure all contractors related documentation is produced in timely manner in order not to jeopardize the Project schedule.
Follow up site engineering queries during the procurement and construction phases.
Follow up the site activities on SITE during Construction phase in order to assess site works progress.
Requirements
Building & Civil Work Engineer or equivalent with a minimum of 10 years of experience in a similar role
Ideally, you have worked in a similar environment in remote/forest/tropical areas and in the Oil and Gas or extractive industry
You have acquired an impressive portfolio of brownfield projects throughout your career and have exceptional awareness and compliance with the local and international regulations, particularly pertaining to HSSE
You are fluent in both French and English and you posess excellent communication skills which enable you to successfully coordinate with various disciplines and contractors
Please note that this is a residential opportunity for a 12 month contract which is opened to both local and international candidates.
Application deadline: 14th February 2020