Nabors

Featured Employer
Houston, Texas, United States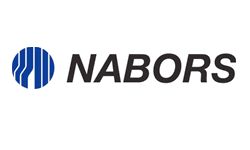 Company: Nabors
Skills: IT - Software Development
Experience: 5 + Years
Education: Some College
Location: Houston, Texas, United States
---
Nabors Industries owns and operates one of the world's largest land-based drilling rig fleet and is a provider of offshore drilling rigs in the United States and multiple international markets. Nabors also provides directional drilling services, performance tools, and innovative technologies for its own rig fleet and those of third parties. Leveraging our advanced drilling automation capabilities, Nabors' highly skilled workforce continues to set new standards for operational excellence and transform our industry.

JOB SUMMARY
Provides technical and programming support, maintenance and trouble-shooting on Dynamics 365 Field Service application. The technical domain of the developer includes understanding D365 Data management practices and Data Integration (DI) best practices, tools and technologies, security in the environment, understanding of different data sources like SQLServer, Oracle, Salesforce, Microsoft Dynamics modules. DI development, performance tuning and support system testing.

DUTIES AND RESPONSIBILITIES
Experience with D365 for Field Services programming required. Additional technical skills may vary
Must demonstrate thorough programming skills (including X++, C#, .NET, SQL, etc.)
Data management package REST API
Experience with D365 FS configuration and customization
Experience in JavaScripts for form customization
Experience in creating Plugins and custom workflows using .Net
Expertise in SSRS reports, Resco Mobile development; Entity forms customization; creating custom entities, workflows, business process flows
Experience in using Ribbon workbench/sitemap
Data management and integration by using data entities in D365 FS modules
Data integration by using Common Data Service in D365 FS modules
Develop Integration layer for data integration considering new data and modified data in source and target systems
ETL scripts for data replication from non-relational database to SQL database
Experience in SQL Server Stored procedures and functions
Experience in reporting toolsets, job scheduling, publishing and distribution of reports
Communicate effectively with analysts, developers, testers, management and clients
Produce detailed logical data models and designs required to support the integration between Dynamics 365 and Oracle systems, data warehouse and any other database applications
Support the design of any SQL Server data structures, optimizing for performance as necessary
Ability to clearly document own work products and review/contribute to the documentation across complex assignments
Develop and maintain a formal description of the data and data structures, architecture and framework, particularly for third party software add-ons
Accountable for quality, completeness and on-time delivery of an assigned project
Develop data strategy for complex assignments
Support the creation and maintenance of any corporate database, in production, development, and test/QA environments
Copy D365 Field Service database from Azure SQL Database to a SQL Server environment
Copy a D365 Field Service database from SQL Server to a production Azure SQL Database environment
MINIMUM QUALIFICATIONS / SKILLS
Post secondary education with a Computer Sciences Degree or Business Diploma
6 plus years of related experience
Experience in the following: Data management in Dynamics 365 (Field Services), C#, SSRS Reporting, Crystal Reports, SQL Programming, Relational Database
Experience working with SQL databases, including SSIS, SQL Tools, programming, triggers, and stored procedures
Experience in using SSIS third-party connectors (Ex. Kingsway Soft)
PREFERRED QUALIFICATIONS
Microsoft Dynamics D365 for Field Services programming skills with exposure to multiple D365 FS modules preferred.
BEHAVIORAL COMPETENCIES
Ability to analyze problems and recommend solutions
Strong written and verbal communication skills
Self-starter, motivated to work as an individual and as part of a team
Strong multi-tasking and organizational skills
Ability to quickly learn new applications and tools
Ability to think outside of the box for solutions
Friendly, positive and dedicated
PHYSICAL REQUIREMENTS/ WORKING CONDITIONS
The primary location for this position is an office environment.
Today, Nabors owns and operates the world's largest land-based drilling rig fleet and is a leading provider of offshore platform workover and drilling rigs in the United States and numerous international markets. With operations in 28 countries, Nabors also provides directional drilling services, performance tools and innovative technologies throughout many of the most significant oil and gas markets. Leveraging our advanced drilling automation capabilities, Nabors' highly skilled workforce continues to set new standards for operational excellence and transform our industry.

As of April 16, 2018, Nabors' assets include:
407 land drilling rigs
31 offshore platform rigs