BP

Featured Employer
United States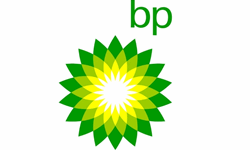 ---
Grade H Responsible for supporting software / platform engineering activities (depending on specialism), working with users to capture requirements, using sound technical capabilities to lead the design, development and maintenance of the relevant systems and ensuring compliance with the relevant standards. Specialisms: Software Engineering; Platform Engineering.The Product Owner will be intricately involved in ownership and coordination of enhancements, change and evolution of assigned product(s).
The role will participate in the Data Program's engagement with business stakeholders and partners to enhance the existing solutions and developing new solutions as Products to deliver to the business. This role will collaborate and coordinate with the vertical teams to ensure seamless transition to Support or to the Run organization. The role requires a thought leader that will be accountable for Agile approach applied to Product via SCRUM teams comprising internal BPX team members, partner vendors and associated expertise. You will need to oversee the Administration, configuration and customization of data platforms and applications for all new and existing implementations.
Key accountabilities
Domain expertise for data and business domain
Take lead of scrum teams as the Product Owner
Providing vision and direction to the Agile development team / stakeholders to ensure product design is maintained and sustained.
Ensure that the team always has an adequate amount of prior prepared tasks to work on
In collaboration with Enterprise Architects, defines the product vision, roadmap and growth opportunities
Work closely with Product Management to create and maintain a product backlog according to business value or ROI
Lead the product release plans and set expectation for delivery of new functionalities created in the Change Organization.
Provide an active role in mitigating impediments impacting successful team completion of Release/Sprint Goals
Keep abreast with Agile/Scrum best practices and new trends
Leads by example demonstrating self-confidence, energy and enthusiasm
Work as part of geographically dispersed team, effectively communicating prioritized business unit needs and prioritized project statuses
Coordinate modifications, support, and additions to products and applications with Developers and Support Staff, as well as working with external teams in debugging and resolving issues related to application/platform across the network, internet, and database technologies
Introduce new technologies and roll-out new products and systems in coordination with other Technical Support staff
Maintain channels of communication with Internal Team(s) and other Managers to ensure prompt technical support of any and all related problems.
Follow defined standards to resolve specific sets of incidents/problems
Ensure issues are within the defined standards and SLA's are met
Outline overall capacity and cluster management for BPX environment
Define support model and maintain scalable in data platforms
Oversee development of runbooks for support teams
Willingness to participate in a 24x7 On-Call rotation for critical issues
Vendor management of managed service providers and public cloud vendor with respect to data platforms and technologies in use
Managing vendor capabilities, including turnaround times, pricing, and overall ability to adapt to changing BPX requirements
Essential Education
A bachelor's degree in Mathematics, Computer Science, Engineering, or any other related quantitative field.
Preferred Education
A master's degree in Mathematics, Computer Science, Engineering, or any other related quantitative field.
Essential experience and job requirements
3+ years of hands on experience in Agile approaches to Product Management
In-depth knowledge of Agile process and principles
Outstanding communication, presentation and leadership skills
Excellent organizational and time management skills
Sharp analytical and problem-solving skills
Creative thinker with a vision
Attention to details