Primat Recruitment Ltd.

Featured Employer
Aberdeen, Scotland, United Kingdom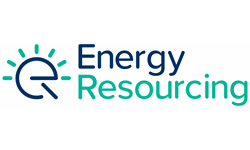 ---
Primat Recruitment is seeking an offshore Control Room Operator to join one of our clients assets in the North Sea for a 6 month contract.
As the Marine Control Room Operator you will be responsible for ensuring the correct and accurate completion of marine department data and reports, including marine barge logs, vessel movements, weather reports and pontoon tank contents.
Maintain a thorough understanding of site safety case, relevant regulations, company procedures and best practice.
Promote clients operational excellence incentives to control major accident hazards, maximise production and minimise waste through continual improvement.
Support the Barge Officer in all aspects of marine activities.
Assume duties as Mechanical Technician along with marine responsibilities, reporting and handing over to both the maintenance supervisor and the Barge master respectively.
Operate power generation (Turbine and Diesel driven) and utility systems in accordance with installation requirements.
Be fully conversant with the units stability manual with emphasis on stability and methods of recovery from damage conditions.
Operate the ballast system including the operation of ballast valves and pumps.
Ensure all machinery spaces are monitored and checked on a regular basis, and equipment is being operated within its design limitations.
Respond to machinery alarms within the MCR and maintain all parameters within steady state conditions.
Act as emergency response team leader or deputy as required in accordance with the installation station bill.
Ensuring HSE information, advice, training and support is available and be an active coach for site personnel on understanding, compliance and behavioural expectations.
The focal point for marine activities when on night-shift, assisting vendors where applicable.
Ensure supply vessel operations are safely performed whilst manning the MCR if required.
Maintain/log readings whilst on the night-shift for main power generation and utilities.
NVQ/HMC in Marine Engineering or Mechanical Engineering.
Stability 1, 2 & 3 Certificate.
Authorised Gas Tester Training Level 1 (AGT1)
Safe Isolation Reinstatement of Plant trained.
Workshop Certificates; Abrasive Wheels.
MJI10 and MJI19 - Desireable.
Personal Qualities:
Significant experience in marine power plant and utility systems.
Collaborative working style and ability to build strong relationships.
Works pro-actively and is able to seek out sustainable solutions to the challenges that arise in the working environment.