Global Energy Ventures
Abidjan, Cote d'Ivoire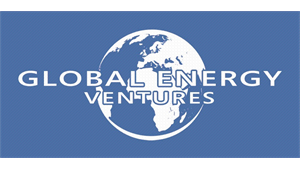 ---
1.0 KEY OBJECTIVES
Ensures the instrumentation equipment is maintained and in a safe working condition, operated within the design parameters.

Be able to solve instrumentation problems and handle the troubleshooting.

Must be quality conscious and deliver technically sound results without incident.
2.0 PRINCIPAL ACCOUNTABILITIES
Before intervention, controls the quality, quantity and location of spare parts received on board. Must refer to Instrument Supervisor if any problem arises with spare parts (quality, quantity, etc.).

Before intervention, prepares the tools, specific tools, materials, recovered the work procedure and Permit to Work from Instrument Supervisor.

Before the intervention, discusses with Instrument Supervisor about the activity in terms of safety, maintenance tasks, spare parts, technicians, execution time. If it is required, the Instrumentation Technician must ask explanation, details or information to Instrument Supervisor to avoid any misunderstanding.

Before the intervention, reads and follows the maintenance procedures that relate to the job. Explain the activity to his/her shift (Tools Box meeting).

During the intervention, assures that the maintenance tasks mentioned in the maintenance procedure are performed on right way by the Instrumentation shift.

During the intervention, be capable to highlight any anomaly, failure, deviation and report directly to his/her Supervisor.

After intervention, assures all the tasks have been well performed.

After intervention, controls all the instrumentation elements have been well reassembled.

After intervention, in coordination with Production Department and Maintenance Supervisors (M/E), participates to restart the equipment or installation.

Participates at the commissioning of the new or modified installation.

Be able to establish a clear diagnostic on site, to report to his/her Supervisor and set up a corrective action.

Participates in the failure root cause investigation of equipment.

Develops and nurtures a culture of continuous improvement within the Instrumentation Department.

Participates in a coordinated Nationalisation and on the job training program.
3.0 KEY AUTHORITIES
Opens the daily Permit to Work related to Instrumentation activities.

Responsible to identify the inhibit required following the Permit to Work System.

Participates on the maintenance activities realised by external company (e.g. Yokogawa, Emerson/ Fisher/ Rosemount/ Allan Bradley, etc.) on site related to Instrumentation department during their major visits for major interventions under the supervision of Instrument Supervisor.

Executes planned preventive and corrective maintenance routines as scheduled.

Be able to address the training needs for the Nationalisation program and others.

Controls the quality of the maintenance operation performed by his/her shift on site.

Ensures the Instrumentation workshop is clear, clean and tools are on dedicated place.

Prepares the time sheet and reports to his/her Supervisor.
4.0 QUALIFICATIONS & EXPERIENCE
4.1 Experience
Proving experience on maintenance of Instrumentation equipment as:
Regulation system/ pneumatic system/ calibration of instrument device (metering system, flow regulator, temperature, pressure, level, Fire & Gas detector, Smoke detector, PAGA)/ Interface Regulation/ ICSS/ PLC (IO cards, bus com, PCU)/ Valve & Actuator technologies/ HIPPS/ Safety logic diagram/ Inhibition procedure/ NAVAIDS/ Telecommunication.

Be able to understand, interpreted the different control parameters on HMI console / Local automation package.

Be able to understand the Process of Production (FPSO).

Previous experience in a similar role or leading an instrumentation team.
4.2 Qualifications
Instrumentation Technician certificate / COMPEX

10 to 15 years' experience in Oil & Gas

Recognised expert: Installation, test, and repair Fire and Gas detection and Smoke Alarm systems, valves (SDV, ESDV, BDV, etc.).

Test, troubleshoot and maintain pneumatic process production safety systems and control devices.

Must be fully competent in the application and use of instrumentation device such as:

Voltmeter, Amperemeter, Calculator, DC Generator, Current Generator, Hand Tube Bender.

Dismantle, reassemble, calibrate and test an Instrument device in function of the Process Parameter.

Skills to work with CMMS Maximo and MS office.

Physical aptitude to work on offshore environment.

Excellent command of the English language.