Eni

Featured Employer
Vienna, Austria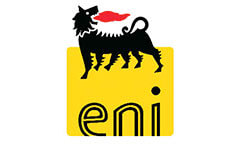 ---
Wir sind derzeit auf der Suche nach einer/einem Retail Trainee (m/w/d) für unser 2-jähriges Traineeprogramm in unserem Retail-Bereich.
Ihre Hauptaufgaben:
Während Ihres Traineeprogramms erhalten Sie eine umfassende Einschulung in unsere Retail-Geschäftsprozesse und lernen dabei unsere Fachabteilungen und deren Tätigkeitsbereiche, mit dem Schwerpunkt auf Retail Sales, intensiv kennen. Sie sind dabei in folgende Tätigkeiten eingebunden:
Übernahme von Aufgaben in Sales, Technik, Asset Management und Tankkartengeschäft
Entwicklung und Organisation unserer Eni internen Retail-Schulungen
Mitarbeit bei der Entwicklung und Implementierung nationaler Konzepte im Bereich Shop, Gastronomie und Car Wash
Begleitung von diversen Projekten unter Einhaltung der Konzernvorgaben
Mitwirkung bei der Erstellung von laufenden Performancekontrollen
Anforderungsprofil
Abgeschlossenes Studium mit wirtschaftlichem Hintergrund
Erste praktische Berufserfahrung (vorzugsweise in einem Filialvertriebssystem wie zum Beispiel Systemgastronomie oder FMCG)
Fließende Deutsch- und Englischkenntnisse (Italienischkenntnisse von Vorteil)
Sehr gute MS Office-Kenntnisse
Führerschein der Klasse B
Fähigkeiten
Lösungsorientierte, analytische und selbstständige Arbeitsweise
Hohes Maß an Kommunikationsgeschick und hohe Zahlenaffinität
Hohe Lernbereitschaft, schnelles Verständnis, Flexibilität und Teamfähigkeit
Standort
Wien mit Reisebereitschaft
Vertragsart
Auf 2 Jahre befristet
Das kollektivvertragliche Mindestentgelt für diese Stelle liegt bei € 2054,07 brutto pro Monat.
Eni wird alle für die vakante Position eingegangen Bewerbungen sichten und diejenigen BewerberInnen kontaktieren, die nach ihrer Einschätzung die besten Voraussetzungen für die zu besetzende Stelle haben.
We are currently recruiting a Retail Trainee (m/f/d) for our 2-year trainee program in our Retail Department.
The key responsibilities are
:
During your trainee program, you will receive comprehensive training in our Retail business processes and will get to know our departments and their areas of activity, with a focus on Retail Sales. You will be involved in the following activities:
Taking over tasks in Sales, Technics, Asset Management and Fuel Card Business
Developing and organizing of our Eni internal Retail training courses
Collaborating in the development and implementation of national concepts in the area of shop, gastronomy and car wash
Accompanying various projects in compliance with the corporate guidelines
Participating in the preparation of ongoing performance reviews
Requirements
Completed academic education with economic background
First practical work experience (preferably in multi-unit-store concepts such as system gastronomy or FMCG)
Fluency in German and English (Italian skills are an advantage)
Excellent MS Office knowledge
Driving license B
Skills
Solution-oriented, analytical and autonomous way of working
Excellent communication skills and high affinity for numbers
High willingness to learn, fast comprehension, flexibility and teamwork skills
Location
Vienna with willingness to travel
Employment contract
Temporary Contract (limited to 2 years)
According to the collective labor agreement, the minimum wage for this job is € 2054,07 gross per month.
Eni will evaluate the applications received for the position in question. The candidates considered to be most in line with the profile required will be contacted to continue the selection process.
Together we have a greater energy
#LI-ECU
Eni S.p.A.
Welcome to Eni – and your future with a dynamic global business that operates across the entire energy supply chain. Eni's 30,000 employees can be found on virtually every continent. Throughout the 67 countries we operate in, we work on some of the most significant energy projects in the world.
Our activities span oil and natural gas exploration, field development and production, as well as the supply, trading and shipping of natural gas, LNG, electricity, fuels and chemical products.
We've grown dramatically since our beginnings in 1953, but we've stayed true to our roots in many ways. Today we may be one of the largest companies in Italy and among the world's most successful oil and gas companies in exploration, but our culture remains genuinely people-focused. Our values of respect, integrity and sustainability guide every aspect of our operations.
As for the future, we're adapting to rapidly shifting market conditions as we complete our transformation into a fully integrated oil and gas company. Through our strong commitment to digitalisation and decarbonisation, Eni will continue to create sustainable value within this changing energy landscape.
We're not only one of the world's most successful energy companies — we pride ourselves on being a dynamic and exciting place to work as well. If you join us, you'll play a key role in shaping the energies of the future.
At Eni you'll enjoy a progressive, inclusive and forward-thinking environment, and a wide range of benefits and rewards. We care about our people's growth, which is why we invest in talent and offer development pathways to give everyone the same opportunity to flourish with us.
Reasons to join us
Take on exciting challenges: Eni's focus is on big and ambitious projects. You'll take on challenging but rewarding work to help us extract energy at depths never reached before.
A multicultural working environment: You'll join a dynamic setting with cutting-edge facilities, the latest technology, and a rich and interesting mix of people from all backgrounds and specialisms.
Make a difference in the world: Our purpose extends further than supplying energy to power the world. Sustainable development and respect for the environment is at the heart of everything that we do.
Training and career growth: We provide training opportunities at the highest standard and encourage self-development, both in a personal capacity and a professional one.
Compensation and incentive programmes: We reward you for your commitment and success through our competitive compensation policy, which is bespoke to each location's local regulations.
Pension programmes: Depending on your location, you could enrol in one of our contributory pension programmes.
ENI ranked in the Global Top 20 in the 2019 Rigzone Ideal Employer Rankings - find out more here.