Qatar Petroleum

Featured Employer
Qatar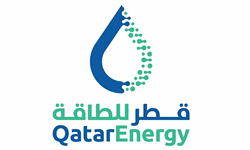 ---
Department
HEALTH, SAFETY & ENVIRONMENT (DKN)

Title
SR. SAFETY OFFICER (OIL OPERATIONS)

Primary Purpose of Job
Provide Oil Operations Plants and Associated Facilities with accurate and consistent specialized expertise related to Safety Management and ensure that safe work practices and the relevant procedures are established, maintained and executed in operational and non-operational areas. Supervise the Planning and co-ordination of the day-to-day activities of the Safety Officers and Safety Technicians reporting to him and ensure the effectiveness of the related duties such as work site inspections, spot checks and spot auditing, in all areas. Oversee the safety and loss prevention information, support and mentorship for employees and contractors to ensure the safe conduct of work, review/address all kinds of workplace/operational safety matters and contribute to improve the safety performance at the Oil Operational areas. Responsible for the support of Safety policies and programs, and carries out the specific duties and responsibilities related to his job as spelled out in, policies, procedures, safety manuals and other Safety related documents to ensure the compliance


Education
Bachelor's Degree in Engineering / HSE Management (Mechanical, Civil or Industrial Engineering preferred) Diploma/Certificate in Safety Management or Risk Management. Recognized and relevant Safety Courses such as NEBOSH, IOSH, OSHA, PSM

Experience & Skills
Minimum 10 years work experience in Safety and Loss Prevention Environment including 3-5 years in Oil & Gas or Petrochemical Industry. English proficiency with excellent written and oral communication skills. Certificate in safety training courses. Excellent knowledge and understanding of safe work practices. Good experience in review of the engineering drawings (PFD, P&ID, SAFE charts, cause & effect diagrams and area classifications) from the process safety point of view. Thorough knowledge of International Safety Standards such as API, NFPA, ANSI and CCPS, etc. Demonstrated high competency in analysis/optimization of industrial plants; or petrochemical industry and related safety legislations. Excellent knowledge and skills in all relevant Computer Applications like Ms-Office. Excellent Leadership, command and control skills. Good investigation and interpretation skills. Strong decision making ability.

Qatar Petroleum is an integrated national oil company (NOC) responsible for the sustainable development of the oil and gas industry in Qatar and beyond.

Qatar Petroleum's activities encompass the entire spectrum of the oil and gas value chain locally, regionally, and internationally, and include the exploration, refining, production, marketing and sales of oil and gas, liquefied natural gas (LNG), natural gas liquids (NGL), gas to liquids (GTL) products, refined products, petrochemicals, fertilizers, steel and aluminum.
Qatar Petroleum is committed to contribute to a better future by meeting today's economic needs, while safeguarding our environment and resources for generations to come. Thriving on innovation and excellence, Qatar Petroleum is bound to the highest levels of sustainable human, socio-economic, and environmental development in Qatar and beyond.

For more information, please visit www.qp.com.qa