Saudi Aramco

Featured Employer
Saudi Arabia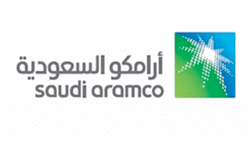 ---
Req Number: 18455BR

Position Description:
We are seeking a Marine Port Engineer to join Saudi Aramco's Marine Department.

The Marine Department is a vital part of Saudi Aramco's Industrial Services. The Department has a reliable fleet of vessels to provide an assortment of Marine Services, to support the exploration, production, and transportation of oil, in and around Saudi Aramco's offshore concession areas.

The Marine (Port) Engineer's primary responsibility is to provide technical services to the Marine Department and other Saudi Aramco organizations on Maritime matters and issues. As the successful candidate you will apply your expertise/background in the fields of structure and naval architecture and/or Maritime systems (Marine Engineering). This is a shore based job with regular work schedule (Sunday - Thursday) and an 8 hour work day.

Minimum Requirements:
As the successful candidate you will hold a Bachelor degree in Engineering from a recognized Maritime Academy or Nautical College.

Class 1 Unlimited Chief Engineer Certificate of Competency (COC). The certificate must be valid and in accordance with STCW-95 requirements.

Twenty years of experience in marine service including 7 years of experience in shipyards and port engineering role.

Good breakdown "troubleshooting" skills and demonstrated analytical problem solving, time/project management, and decision making skills.

Thorough experience with dry docking requirements, with the ability to manage budgeting requirements.

Familiarity with ABS/SOLAS/MARPOL/ISM/ISPS regulations.

Experience must demonstrate ability to effectively manage and negotiate complex projects, such as shipyard dry dock overhauls and other types of repairs; practical knowledge of mechanical engineering and naval architecture principles, and practices as they pertain to offshore support vessels and familiarity with marine/mechanical, electrical, and structural engineering disciplines.

Exceptional verbal and written communications in the English language, with the ability to develop, clear, concise work packages.

Duties & Responsibilities:
You will be required to perform the following:-

Analyze and resolve marine engineering or operational problems in any of several marine categories by evaluating data pertinent to the specific problems.

Evaluate data as to scope, effect on existing programs, economic values, long range planning and budgetary considerations.

Act as an on-site inspector as required. Inspect various marine vessels, preparing detailed work scopes for accomplishment during scheduled refits.

Recommend new operating methods or physical modifications to improve existing marine craft and dockside facilities.

Estimate costs, prepare justifications and complete expenditure requests as required. Coordinate and direct overall effort of marine design projects, new construction maintenance and repair programs.

Bring all elements of a marine construction project together in the field and take corrective action as required to make certain that all elements proceed satisfactorily on schedule within the money and time allowed.

Direct work of others when assigned. Check that status and operating reports are written according to established methods of good report presentation.

Make recommendations for a further study or report changes.

Approve reports for transmittal to superintendent. Inspect repair work in progress as well as sea trialing vessels prior to and upon completion of repairs to ensure adequacy of the work within schedule and budget.

About us:
Saudi Aramco's Industrial Relations (IR) Business line is dedicated to building, maintaining and enhancing the relationships the Company develops with people and institutions inside the Kingdom and around the world. It is through the IR business line that the Company cares for the health, wellbeing and security of its employees and their families, maintains the high quality of life found in Company communities, operates the school system for the children of expatriate employees, and communicates with various audiences through a variety of media, including print publications, events, films and websites. Saudi Aramco operates one of the largest and most successful industrial and professional training programs on the planet to ensure that its employees are provided with the training they need to meet emerging challenges. The Company's wide-ranging corporate citizenship activities, which focus on the areas of environmental protection, knowledge, community and the economy, are also the responsibility of the IR business line.