Saudi Aramco

Featured Employer
Saudi Arabia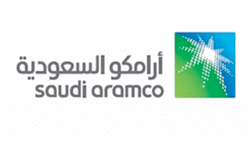 ---
Req Number: 18190BR

Position Description:
We are seeking for a Knowledge Officer (KO) to join Learning Solutions and Services Department (LSSD), part of the Saudi Aramco Training & Development ( T&D) organization.

LSSD is responsible to implement Knowledge Management program initiatives to accelerate adoption of KM processes, increase awareness and understanding of the program's objectives, and improve program maturity.

Your primary role is to interfaces directly with all organizations in the Company to increase level of Knowledge Management awareness and promote Knowledge Management culture. You will be part of a high performing Knowledge Management team promoting Knowledge Management initiatives throughout the organization's business processes and systems through diverse approaches and methodologies.

Minimum Requirements:
The successful candidate will have a Bachelor of Arts in Education; Bachelor of Science in Mathematics, Engineering, Physical Sciences, Technical/Trade/Vocational.

OR

A. Bachelor's Degree in one of the following areas: Human Resource Management / Development, Marketing, Information Technology or
any other related field.

B. Minimum Five (5) years# experience in Saudi Aramco

C. Excellent communication, presentation, facilitation and interpersonal skill

D. Good organization, analytical and problem solving skill is highly desirable

E. Previous experience of leading and managing projects and good understanding of OE is an advantage.

Duties & Responsibilities:
You will be required to perform the following:

Develops, implements, and supports the Knowledge Management technology infrastructure strategy in collaboration with the core Knowledge Management team as informed by the goals and objectives of the Knowledge Management program.

Supports the knowledge-sharing technology needs of Knowledge Management -related leadership teams, business-unit groups, individual networks, and other stakeholders as needed.

Engages in and supports Knowledge Management-related technology training and awareness activities online, in print, and face-to-face where needed.

Models best practices and knowledge sharing behaviors in the use of enabling technologies.

Facilitates and monitors the use and improvement of common knowledge management processes and approaches across the organization.

Monitors and reports progress of Knowledge Management initiatives to the knowledge management leader.

Works with business leaders and stakeholders to identify areas of opportunity and gaps in knowledge flow.

Supports the design, implementation, and enhancement of core Knowledge Management approaches used to support critical knowledge flow within and across the business and knowledge domains.

Promotes Knowledge Management approaches (e.g., communities of practice, lessons learned capture, collaborative platforms, enterprise social networking)

Monitors and evaluates the knowledge management program, including external benchmarking and evaluation programs/opportunities.

Monitors the effectiveness, maintenance, and use of IT tools and systems as they apply to Knowledge Management and implements improvements.

Helps disseminate information about the organization's Knowledge Management program to internal and external audiences, including organizing knowledge-sharing events (e.g. Knowledge fairs, site visits, interviews); and maintaining communications on knowledge sharing across all organizations.

Develop and deliver KM training courses to knowledge officers and young talented knowledge management analysts.

About us:
Saudi Aramco's Industrial Relations (IR) Business line is dedicated to building, maintaining and enhancing the relationships the Company develops with people and institutions inside the Kingdom and around the world. It is through the IR business line that the Company cares for the health, wellbeing and security of its employees and their families, maintains the high quality of life found in Company communities, operates the school system for the children of expatriate employees, and communicates with various audiences through a variety of media, including print publications, events, films and websites. Saudi Aramco operates one of the largest and most successful industrial and professional training programs on the planet to ensure that its employees are provided with the training they need to meet emerging challenges. The Company's wide-ranging corporate citizenship activities, which focus on the areas of environmental protection, knowledge, community and the economy, are also the responsibility of the IR business line.