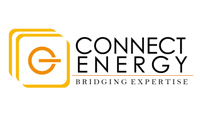 Company: Connect Energy
Skills: Welding
Experience: 5 + Years
Education: Tech/Vocational Cert/Apprenticeship
Location: Singapore
---
Health & Safety
Comply to company Health & Safety procedures.
Ensure correct PPE is applied for each operation.
Comply to OHSAS 18001 and ISO 14001.
Report any injury / incident to Lead Man / Supervisor on that same shift.
Follow all forklift procedures and adhere to the regulations (if applicable) .
Follow all lifting safety procedures / lifting equipment is in good condition and in certification date.
Ensure all pipes are stored in a safe manner and choked to prevent movement.
Ensure housekeeping is maintained at a high standard at all times.
Operational
Ensure work done is in accordance to ISO 9001.
Ensure all verifications is carried out prior to work commencing.
Ensure all Inspection equipment is in calibration.
Ensure all welding plant are in calibration.
Ensure all flux ovens are in calibration.
Ensure all welding rods heaters and quivers are calibrated.
Comply to all the manufacturing / engineering procedures defined in the training matrix.
Ensure Qualifications are in date for the WPS being used.
Ensure all WPS in use are displayed at work stations.
Ensure flux and wire are checked prior to starting the work.
Maintain quality of work to a high standard minimise the number of NCR's .
Ensure previous operations is signed off on routing before commencing your operation.
Book down time or ask Lead Man for another job.
Requirements:
GCE "N" Levels
Worked in the oil industry for a minimum 5 years
Lifting & Slinging course