ENI

Featured Employer
Basrah, Iraq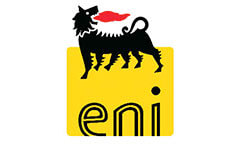 ---
We are recruting for a Mechanical Supervisor to join our activites in Iraq, Basra to supervise Subsidiary's Contractors in their construction works  for what concerns static & rotating mechanical equipment , steel structures, HVAC equipment, according to Contract Requirements, Company Specifications in order to assure the Project Execution respecting timing, quality and safety requirements
Key responsibilities:
Reinforce on a daily basis Incident and Injury Free Safety Culture for all onsite and offsite based construction and fabrication activities. In conjunction with the EPC contractor and Company HSE Advisors promote and maintain a sustainable safety culture on the project so that safety is a natural part of all work performed.
Provide direction and support to the EPC Contractors on site related construction activities including quality and schedule related issues.
Ensure EPC Contractor performs construction work in accordance with Companies HSE and Quality requirements.
Participate in risk reviews and tool box talks with EPC contractor's work force and assist with the development of mitigation plans for all major areas of risk. 
Ensure that EPC construction plan does not adversely affecting the day to day operations of the existing process plants.
Controls subcontracted discipline engineering documents. 
Be fully conversant with the drawings, specifications and procedures relevant to the mechanical construction of the COMPANY
Oversee on site mechanical installation of vessels, vendor packages and packaged equipment and coordinate with EPC contractors including sub-contractors and vendors as necessary to meet schedule requirements.
Review EPC contractor's installation and erection procedures and approve as required.
Ensure that all field construction is executed in an integrated way in accordance with the project specifications, schedules, procedures, quality requirements and safety standards.
Continuously review proposed EPC contractors manpower levels and craft mix to ensure attainment of critical schedule milestones can be maintained in discipline areas.
Assure the effective and efficient management of the construction change control process both for the Companies and the EPC contractor construction activities, such that changes are correctly documented and approved prior to the work being implanted.
Ensure that all Companies systems of Quality Assurance are adhered to and assist the project Quality Assurance function in the completion of site system test sheets and the test dossier.
Continuous over sight of EPC contractors materials storage facilities ensure materials consumables and equipment storage/preservation is in accordance with manufacturers and OEM recommendations.
Employment Contract:
Temporary, Rotational 28/28
Skills & Experience:
Extensive experience as a Construction Supervisor within Oil and Gas sector.
Extensive experience installation of equipment static & rotating mechanical equipment (vessels, tanks, pumps, turbines..) steel structures, HVAC equipment and installation of turbo compressor machinery.
Experience with flushing, pressure testing, re instatement and mechanical completion of systems and sub system.
Working knowledge of major international construction standards ASME, ANSI, BS etc.
Excellent communication and leadership skills.
Good PC skills.
Eni S.p.A.
Welcome to Eni – and your future with a dynamic global business that operates across the entire energy supply chain. Eni's 30,000 employees can be found on virtually every continent. Throughout the 67 countries we operate in, we work on some of the most significant energy projects in the world.
Our activities span oil and natural gas exploration, field development and production, as well as the supply, trading and shipping of natural gas, LNG, electricity, fuels and chemical products.
We've grown dramatically since our beginnings in 1953, but we've stayed true to our roots in many ways. Today we may be one of the largest companies in Italy and among the world's most successful oil and gas companies in exploration, but our culture remains genuinely people-focused. Our values of respect, integrity and sustainability guide every aspect of our operations.
As for the future, we're adapting to rapidly shifting market conditions as we complete our transformation into a fully integrated oil and gas company. Through our strong commitment to digitalisation and decarbonisation, Eni will continue to create sustainable value within this changing energy landscape.
We're not only one of the world's most successful energy companies — we pride ourselves on being a dynamic and exciting place to work as well. If you join us, you'll play a key role in shaping the energies of the future.
At Eni you'll enjoy a progressive, inclusive and forward-thinking environment, and a wide range of benefits and rewards. We care about our people's growth, which is why we invest in talent and offer development pathways to give everyone the same opportunity to flourish with us.
Reasons to join us
Take on exciting challenges: Eni's focus is on big and ambitious projects. You'll take on challenging but rewarding work to help us extract energy at depths never reached before.
A multicultural working environment: You'll join a dynamic setting with cutting-edge facilities, the latest technology, and a rich and interesting mix of people from all backgrounds and specialisms.
Make a difference in the world: Our purpose extends further than supplying energy to power the world. Sustainable development and respect for the environment is at the heart of everything that we do.
Training and career growth: We provide training opportunities at the highest standard and encourage self-development, both in a personal capacity and a professional one.
Compensation and incentive programmes: We reward you for your commitment and success through our competitive compensation policy, which is bespoke to each location's local regulations.
Pension programmes: Depending on your location, you could enrol in one of our contributory pension programmes.
ENI ranked in the Global Top 20 in the 2019 Rigzone Ideal Employer Rankings - find out more here.