Bahrain Petroleum Company (BAPCO)

Featured Employer
Bahrain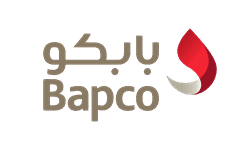 ---
Job Purpose:
Identify, develop, conduct,evaluate and validatetraining courses as per company policy and international standards for the employees and trainees to equip them with knowledge of work practices and required technical skillsin Mechanical/Electrical / Instrumentation & Control disciplines to ensure safe and efficient operation and maintenance of plant & equipment .
Responsibilities
Conduct training needs analysis and develop appropriate training programmes including but not limited to externally accredited Diploma & Certificated courses for the employees and for various levels of trainees using relevant training techniques to enable trainees to perform efficient and safe operations and maintenance of company plant and equipment.

Liaise closely with line departments to ensure that training is appropriate to user needs and business processes.

Develop course manuals and instructional materials including blended learning solutions as per course content to achieve learning goals.

Deliver competency based technical training relevant to the discipline as per training plan, the competency requirements and Operational Excellence Management Systems (OEMS) and act as Assessor/Internal Verifier for competency based training and assessment using the necessary occupational standards.

Ascertain that training solutions are developed to enhance employee competence to maintain process plants and related equipment during normal, emergency and shut down situations safely and effectively.

Maintain accurate records of trainee's performance/ progress and provide on the job support and guidance during and after the training event to ensure effective transfer of learning to the job.

Evaluate and continuously update training courses to meet competency framework requirements and ensure that training solutions are in line with industry best practice.

Maintain detailed training records for compliance with company QA and audit requirements.

Qualifications:
Minimum Bachelor's Degree in Electrical / Mechanical or Instrumentation & Control Engineering or equivalent.

Minimum of 8 years work experience of which a minimum of 3 years preferably in developing, conducting and administering training programs for large Process Industries/ Institutions.

Certified Assessor / Internal Verifier for Competency Based Assessment is preferred.

Should be trained as a technical instructor with ability to deliver relevant craft skills in mechanical/electrical/instrumentation & control learning modules having familiarity with engineering simulation software applied for mechanical, electrical and instrumentation disciplines.

Work experience in Oil & Gas process industry, preferably petroleum refining including experience in trouble shooting of large scale process plants.

Familiar with the company's different refining processes, safety, equipment handling and operations procedures.