Bahrain Petroleum Company (BAPCO)

Featured Employer
Bahrain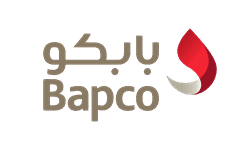 Company: Bahrain Petroleum Company (BAPCO)
Skills: Chemist, Laboratory Ops / Tech
Experience: 7 + Years
Education: Bachelors/3-5 yr Degree
Location: Bahrain
---
1. Work safely in a hydrocarbon and water analytical laboratory, ensuring safety of self and others.

2. Conduct test and inspection of intermediate and finished products to evaluate quality or performance, conduct analysis of gas samples. Conduct analysis of unknown sludge and scale samples.

3. Interpret test results, compare them to established specifications and control limits, and make recommendations on appropriateness of data for release.

4. Interpret qualitative and quantitative data and provide guidance on its use.

5. Conduct analysis of process waters for the purpose of unit operation and corrosion control.

6. Conduct analysis of waste water samples to ensure compliance to environmental standards.

7. Complete documentation needed to support testing procedures, including data capture forms, equipment logbooks, or inventory forms as authorized by the laboratory quality management system (an ISO 9001 accredited system)

8. Prepare and standardize solutions for use in chemical analysis.

9. Standardize and calibrate all instrumentation prior to use.

10. Maintain laboratory / technical equipment at an analyst level and escalate faults beyond self-level of authority to Maintenance for appropriate action.

11. Carry out regular Laboratory safety inspections to ensure compliance with standards and good practices

12. Be prepared to work overtime and shift as required to meet operational needs.

Qualifications:

1. Minimum Bachelor's degree in Analytical Chemistry.

2. Minimum 7 years of experience as Chemist Analytical in a modern petroleum laboratory operating under a Certified Quality Management System (eg. ISO 9001, ISO 17025)

3. Conversant with method development protocols, and possess the associated documentation skills.

4. Well versed in all aspects of modern instrumental methods and shall have practical ability in troubleshooting of instrumental and chemical analysis

5. Sound knowledge of the chemical composition, structure, and properties of substances and of the chemical processes and transformations that they undergo including uses of chemicals and their interactions, danger signs, production techniques, and disposal methods.

6. Expert in Laboratory Information Management System.

7. Business level of spoken and written English.