BP

Featured Employer
Kwinana Beach, Western Australia, Australia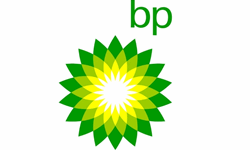 ---
Grade GSee Role profile. Responsible for managing a team to deliver safe, optimal and environmentally sound operations, whilst developing the team's technical capabilities and supporting continuous improvement of processes in all aspects of operations.
About the Role
BP is pleased to offer a newly created role leading the Operations Shift Teams across our Kwinana Refinery. This role is a critical leadership position critical to enabling BP Kwinana to meet our strategic business plan by ensuring safe, sustainable & efficient operation of our assets. The role has a heavy focus on safety behaviours and ensuring safe operations.
You will provide leadership, coaching and mentoring of Shift Managers and Shift Team Leaders to continue the development of a high performing team. The role includes management of operations resourcing strategies for BAU operation, projects and Turnaround. As a high-profile leader you will be a member of the Kwinana Operations Leadership Team and the Kwinana Extended Leadership Team
Key accountabilities:
Live, breathe and role model BP's Code of Conduct, Values & Behaviours, Leadership Expectations and Safety Expectations.
Provide leadership and oversight of operations shift teams to ensure:

A robust, optimised resourcing plan is maintained
Current operating practices, systems and leadership are continuously improved
Shift operations are adequately represented and engaged in company/site-wide initiatives
Drive operational rigour to achieve safe & systematic operations, delivery of the site plan, achieving HSE requirements, delivery of site incident investigations, minimising costs, and preserving investment

Provide Safety Leadership to ensure Operations team delivers expectations via overseeing the coordination, implementation and operationalisation of best practices, and personal and process safety initiatives
Owner of the operations safety representative committee.
Strong & capable leadership, developing and maintaining productive relationships with other teams and maintenance contractors, a continuous improvement mindset, and comprehensive & effective Management of Change.
Supporting the creation and leading the implementation of Shift communication and engagement plan.
Lead, coach and develop Shift Managers to ensure they are empowered to:

Make appropriate decisions to improve asset performance
Develop & nurture a pool of talented people, including Shift Team Leaders and Operators, to ensure a sustainable supply of talented people who are held to account for their individual performance & behaviours
Ensure operations compliance with shift training requirements

SME for the application of the employee agreement and convenor of the Operations Consultative Committee
Supporting Shift operations in emergency response situations
Oversight of the shift operations budget for safety and operational improvements
Essential experience and job requirements:
As the right person for this role you will hold broad and deep leadership experience within an Oil & Gas, Manufacturing or Chemical environment, preferably including shift operations management - but not essential. You'll be comfortable navigating the complexities which come from leading a large team in a hazardous environment while holding a focus on driving change and continuous improvement.
You're an empowering leader who is comfortable with ambiguity and a fast moving environment. You be skilled at stakeholder management, understanding & balancing interests & concerns, collaborating, and ensuring decisions which maximise outcomes. As an experienced leader you can demonstrated effective people leadership skills with a key focus on leadership development, developing & empowering teams, motivating people to deliver outstanding performance, and diversity & inclusion
Experience in working with enterprise agreement covered workforce and emergency response experience in a processing environment are both desirable. A degree qualification in Engineering or relevant discipline is also desirable.