Leap29

Featured Employer
Stavanger, Rogaland, Norway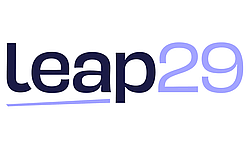 ---
Installation Analysis Engineer - Stavanger

Are you..
Well experienced with Hydrodynamics and Orcaflex?
Knowledgeable within subsea installation and subsea lift analysis?
Looking for a new contract for January?

I've got a 6 month contract for an Installation Analysis Engineer available in Stavanger with strong chance of extension until the end of 2020, attractive day rates and overall a fantastic business to work for.

For more information, please do not hesitate to contact me directly by email, angus.m.a4ljrs8h8zb@leap29.aptrack.co.uk or give me a call!

Requirements

• Degree qualified engineer (Mechanical engineering, Structural engineering, Naval Architecture)
• 3+ years of experience from the Oil & Gas industry
• Experience with hydrodynamics aspects of marine structures, wave theories, line dynamics, etc
• Experience with subsea lifting operations and analysis methods
• Experience with OrcaFlex software is essential
• Experience with SESAM Simo/Riflex/Sima software is desired but not essential
• Conversant with current offshore codes and specifications such as DNV, NORSOK, API
• Basic understanding of engineering design, offshore transportation and installation methods
• Knowledge and experience with programming languages like python is beneficial

Personal Qualities

• Strong written and verbal communication skills
• Analytical problem solving is key
• Great collaboration skills
• A results-oriented person with the ability to act decisively
• Good time management skills and efficient delivery effort

For more information, other opportunities or to have a discussion surrounding upcoming roles you could have interest in please do not hesitate to get in touch.


To help Leap29 find you that perfect job, we need to store and process your personal information.
That means that your details will be entered into Leap29's database and our consultants may contact you from time to time with relevant job opportunities.
By applying you're confirming you're happy for us to do that!