BP

Featured Employer
Japan - Osaki, Japan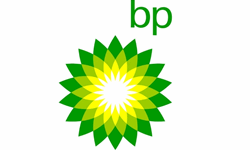 ---
About the opportunity
The OEM Technology Manager will represent BP Lubricants at the technical departments of key OEMs. You will be responsible to provide access to and develop relationships with the technical departments of the OEM to gain insights, technical knowledge, trends regarding current and future hardware, and to present or facilitate presentation of BP's technical offer and capability to the OEM.
Your Responsibilities
Developing and maintaining the relationships with key technical groups in a number of OEM's (e.g. Volvo, GM, JLR, AML and other)
Being the first point of contact at the working level and representing BP Lubes technology at the OEMs technical centres.
Developing insights into the OEM's needs and proactively identify opportunities to work with the OEM's in support of the BP Lubes business strategy.
Presenting technical data to the OEMs to support an ongoing technical dialogue and to support product approval applications.
Being the first point of contact for the FPT development teams on (appropriate) OEM trends, strategies etc., and viewed as the subject matter expert
Develop lubricant technology offers in conjunction with the responsible FPT Development Teams and support the BP businesses and be able to strongly influence the OEM to engage in such technology offers.
Support the BP approval process to make sure that the required approvals can be achieved in min. turnaround times.
Liaise with various cross-functional teams (regional technology, regional marketing, regional business) to make sure that BP's product range is compliant to OEM's and BP's integrity rules
Representing BP on relevant Industry Networks, as required.
Key Challenges to showcase your skillsets
The role straddles the BP-OEM customer interface; establishing credibility and extensive networks in both bp and the customer.
Gaining 'share of voice' in the technical departments of the OEMs technical organisation versus the competition
Ensuring priority is given to BP product approvals to gain timely approvals is a challenge in a busy OEM organisation
Achieving priority of the (appropriate) OEM technical agenda and program needs within the broader FPT technology budget and portfolio.
Accessing the technology and resources within FPT to satisfy the OEMs demands and needs
Essential Education & Experience
Degree or PhD in Engineering or STEM subject
Fluent language skills of the relevant OEM, and fluent English
Credibility to represent BP technology within the OEMs
Extensive experience of presenting technology to third parties
A proven track record of building relationships and networks
A strong team player