Leap29

Featured Employer
Singapore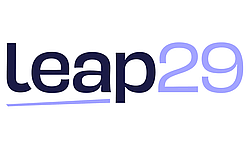 ---
Job Title: Assistant Director, IT Audit
Location: Singapore. KL or Hong Kong (25 - 30% travel required)
Start Date: Feb / March 2020
Reporting to: Director of IT Audit, Asia

Background:
My client is a Fortune 500 company, one of the largest insurance and financial services firms worldwide, with a fantastic reputation across the globe. They are seeking an Assistant Director within IT Audit to provide management with objective analysis, detailed observations and recommendations relating to key Business risk areas - helping to mitigate the spectrum of risks relating to the achievement of Business Objectives and Plans within P&L / Channel area of responsibility.

Responsibilities:
•Portfolio and stakeholder relationship management
•Line / people management
•Help to construct the annual audit plan in consultation with colleagues and business line management.
•Responsible individually and collectively for the scheduling of the resources of the Audit Plan.
•Manage a portfolio of varied audit assignments to time, quality and budget.
•Leading and supporting audits, discussing audit report and findings with Management to ensure that appropriate responses are obtained for each issue raised in the report. As a lead, reviewing the audit working papers in line with the GwIA audit methodology.

Requirements:
1.Good report writing and critical thinking, able to articulate risk and control well.
2.Good negotiation and communication skills, able to influence stakeholders
3.Have people management experience / have led and coached team members on a project basis for a number of years and ready to manage people

Technical skills:
1.A strong grasp of risk and controls in the various IT infrastructure and application domains, including other key topics such as information security, Cloud, Cybersecurity (within the financial services industry)
2.Familiar with emerging technologies and associated risks (e.g. blockchain, internet of things, robotics)

Added advantage:
1.Known as an SME in own functional area and is often sought after for advice / consultation
2.Apart from business-as-usual audit work, have delivered impactful initiatives / products which has helped elevate the function (e.g. helped automate a certain manual process / delivered an automated dashboard for more efficient risk identification etc.)
3.Coding background / data analytics capability (familiar with tools such as Python, SQL)
4.Has good contact with people in the industry (to stay informed on developments in a fast moving IT world)

If this is something that interests you, please send your CV to iram.a.a4ljrs8h7tf@leap29.aptrack.co.uk
If you seek a different kind of position, feel free to reach out and book in a consultation.

Finally if you know anyone for this role please let me know - we do offer referral fees for successful placements.

Good luck!


To help Leap29 find you that perfect job, we need to store and process your personal information.
That means that your details will be entered into Leap29's database and our consultants may contact you from time to time with relevant job opportunities.
By applying you're confirming you're happy for us to do that!