BP

Featured Employer
Chicago, Illinois, United States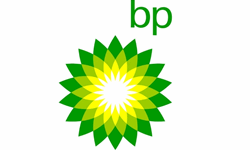 ---
BP has embarked on an ambitious plan to modernize and transform using digital technologies to drive efficiency, effective and new business models. You are an IT Service Owner, accountable for building and running an IT Service. You will own a set of IT products that help BP solve problems, deliver value and operate safely and responsibly.
Your mission is to be the IT provider of choice to your area of BP - delivering innovation at speed where it's wanted, and day-in-day-out reliability where it's needed. You will operate in a dynamic and commercially-focussed environment, with the resources of one of the world's largest IT departments, and some of the world's leading IT vendors at your fingertips.
First IT&S Posting
At IT&S, all the roles are within Chapters. While your role will continue to remain within the Chapter, your initial activities described below may change over time.
Digital and information enabled businesses are an element of the Downstream business strategic agenda. Data enhances our competitiveness, helps us achieve clear differentiation, creates new margin pools, and enables new business models. We are also engaging and developing a new ecosystem of partners to enable value creation across customer engagements, products and services, relationships and business models and strengthen our commitment to collaboration by sharing insights leveraged from data and innovation.
The scope of this role is to be the Service Owner for Operational Management Information for Fuels North America. Key accountabilities include:
Service Owners work with the Fuels North America business to define the scope & prioritisation of Operational MI and run agile DevOps squad(s) (teams of 6-12 people) to ensure the delivery of Operational MI
With Fuels North America business, develop and manage an agile delivery backlog aligning resources time and cost
Manage the Fuels North America IT&S budget for Operational MI including appropriate planning and forecasting for the delivery of agreed scope, working with IT&S service lines, 3rd party software and services suppliers as well as BP staff costs
Working closely with the other Operational MI Service Owners, sharing knowledge, improving ways of working and best practice
Key Accountabilities
Relationships
: You'll partner with key stakeholders from across the business to help define what the product roadmap is and how your teams will help deliver it. The role requires thought leadership and the ability to influence and inspire change in a positive and impactful way. As well as having accountability for your own service, you will sit on several governance boards to drive other products in service of the wider IT agenda.
Investment and Delivery
: You will seek investment to grow, renew and optimize your Service. This means pitching for seed funding to deliver proofs of concept at pace. When investment is secured, you will design a capability to make the change. We typically use DevOps teams - you build it, you run it. When a product from another service affects your service, you will be part of the governance structure for it.
Technology
: The architecture function will partner with you to agree the most suitable technology and operating model choices. Service Owners drive re-use of technology, choosing BP's common platforms wherever possible and promoting business process consolidation. You will drive the automation of business and IT process in order to reduce costs.
Leading change
: Service Owners also drive efficient and effective product lifecycle from inception through to retirement - crafting, agreeing and leading the service strategy. If demand for products is growing, then you must seek investment to support the demand. Where an opportunity is seen to change, eliminate or merge services, you'll be expected to drive those changes, doing the right thing for BP.Essential Education
Ideally, you'll have a Bachelor's (or higher) degree, preferably in Computer Science, MIS/IT, Mathematics or a hard science.
Equivalent work experience in a relevant role or roles.
Essential Experience
You should have at least two of the following:
Experience of leading IT projects - securing investment, running governance, selecting solutions, planning, and running delivery.
Experience managing IT Operations as DevOps teams - responsible for delivering reliable and commercially efficient operations.
Experience of an IT business interface role - balancing business demands with enterprise drivers and being the face of IT to the business.
Plus
You'll have a real passion for technology and its power to drive business efficiency, value and innovation.
You'll have experience leading a team or teams with a focus on growing and developing talent and building an inclusive culture.
You'll have experience of managing vendors and relationships in both matrix and line management models, in a geographically diverse environment.
You'll understand the business or functional area of BP which the Service supports - its strategy, market, challenges and processes.
You'll understand the technologies in use in the Service: their strengths, weaknesses, lifecycle and competitors.
You'll have experience of the business processes used to manage a corporate IT department, such as financial planning and management, risk management, acquiring and retaining talent.
Technical capability:
Essential:
Relationship Management
Big Data & Analytics management
IT management
Project Management using Agile
Desirable:
Downstream Energy industry experience
Amazon Web Services
SAP and Big Data Modelling
IT Systems development management
Testing
IT Planning
IT Governance
Incident and problem management
Innovation
Leadership and EQ
:
You always empower people - encouraging positive team morale and ensuring that every team member with expertise has the power to make decisions, at the lowest possible level.
You always get the basics right, from quality development conversations to recognition and ongoing performance feedback. You can develop, coach, mentor and inspire others.
You comply with BP's Code of Conduct and ensure your team does too. You also demonstrate strong leadership of BP's Leadership Expectations and Values & Behaviours.
You create an environment where people listen and can speak openly about the good, the bad, and the ugly, so that everyone can understand and learn.
You embrace a culture of change and agility, evolving continuously, adapting to our changing world.
You are an effective team player, naturally looking beyond your own area/organizational boundaries to consider the bigger picture and/or perspective of others, and building trust-based relationships with leaders and employees across IT&S and BP.
You are self-aware and seek input from others on your impact and effectiveness.
You apply judgment and common sense at scale - you use insight and good judgment to deliver commercially sound, efficient and pragmatic decisions and solutions and to respond to situations as they arise.
Cultural fluency - you operate across cultural boundaries with sensitivity.