Saudi Aramco

Featured Employer
Saudi Arabia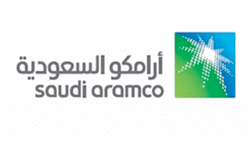 ---
Req Number: 18425BR

Position Description:
We are seeking a Marine Technical Advisor to join Saudi Aramco's Marine Department in Tanajib, Saudi Arabia.

The Marine Department is a vital part of Saudi Aramco's Industrial Services. The department has a reliable fleet of vessels to provide an assortment of Marine Services, to support the exploration, production, and transportation of oil, in and around Saudi Aramco's offshore concession areas.

The Marine Technical Advisor primary responsibility is to provide a high level of technical expertise and support in resolving complex technical issues relating to marine operations.

Minimum Requirements:
As the successful candidate, you will hold a Bachelor degree in Marine Engineering or Naval Architecture or related degree.

You will have 7 years of experience in either marine engineering, technical workshop/vessel repair facility management, construction or maintenance.

Duties & Responsibilities:
You will be required to perform the following:

Analyze and resolve any marine technical engineering & operations problems in any of several
marine categories by evaluating data pertinent to specific problems.

Evaluates data as to scope, effect on marine operations, economic value, long range planning & budgetary considerations.

Assist in the development of marine design projects, maintenance & repair programs.

Brings all elements of a marine construction project together in the field & takes corrective action as required to make certain that all elements proceed satisfactorily on schedule and within budget.

Acts as an on-site inspector as required. Inspects various marine vessels, facilities and equipment and prepares detailed work scopes for accomplishment during scheduled refits.

Recommends new operating methods or physical modifications to improve existing marine craft and dockside facilities.

Identifies & integrates classification society & regulatory body requirements into both new building projects & existing vessel modifications. Acts as the operating proponent Superintendent Representative to ensure the correct & most cost effective mode of repair (or replacement) for vessels equipment items.

Conducts pre and post repair trials of all equipment and accepts the vessel prior to it being placed back in service. Ensures that all necessary repairs/inspections are accomplished to maintain the vessel to classification society standards.

Estimates costs, prepares justifications and completes expenditure requests as required.

Inspects repair work in progress as well as during vessel sea trials, prior to & upon completion of repairs to ensure adequacy of work within schedule and budget. Responsible for quality assurance, diagnostics, material ID, review/resolve labor & material estimates & schedules work completion.

Directs work of others when assigned. Prepares operating reports in accordance with established methods of good report presentation. Makes recommendations for further study or report changes. Reviews operating reports prior to transmittal to the Superintendent.

About us:
Saudi Aramco's Industrial Relations (IR) Business line is dedicated to building, maintaining and enhancing the relationships the Company develops with people and institutions inside the Kingdom and around the world. It is through the IR business line that the Company cares for the health, wellbeing and security of its employees and their families, maintains the high quality of life found in Company communities, operates the school system for the children of expatriate employees, and communicates with various audiences through a variety of media, including print publications, events, films and websites. Saudi Aramco operates one of the largest and most successful industrial and professional training programs on the planet to ensure that its employees are provided with the training they need to meet emerging challenges. The Company's wide-ranging corporate citizenship activities, which focus on the areas of environmental protection, knowledge, community and the economy, are also the responsibility of the IR business line.