Leap29

Featured Employer
Singapore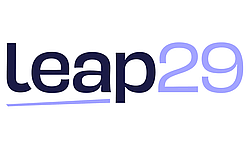 ---
Job Title: Senior Network Engineer
Location: Singapore
Start Date: February 2020
Salary: Market Competitive

My Client, one of the largest IT, Security and Digital companies has a fantastic opportunity available as a Senior Network Engineer on a freelance basis. Perfect for those candidates looking for a fast paced environment in a company known for their advanced technologies, fantastic work - life balance and learning opportunities.

Job Description:

• Monitoring network engineering performance and ensure system availability and reliability
• Configuring and installing various network devices and services (e.g., routers, switches, firewalls, load balancers, VPN, QoS)
• Performing network maintenance and system upgrades including service packs, patches, hot fixes and security configurations
• Monitor performance and ensure system availability and reliability
• Monitor system resource utilization, trending, and capacity planning
• Provide Level-2/3 support and troubleshooting to resolve issues
• Work within established configuration and change management policies to ensure awareness, approval and success of changes made to the network infrastructure
• Select and implement security tools, policies, and procedures in conjunction with the company's security team
• Liaise with vendors and other IT personnel for problem resolution

Requirements:

• Minimum of Diploma or equivalent
• At least 2-3 years relevant experience
• willing to hold standby phone 24/7

If this is something of interest to you, please send your CV across to iram.a.a4ljrs8h0kq@leap29.aptrack.co.uk for consideration. If it is something else that you seek, please reach out and book a consultation as I have other roles available that may suit you more.

Finally, if you know anyone who is suited for this role, please refer them to me. We offer a referral fee for successful placements.

Good luck!


To help Leap29 find you that perfect job, we need to store and process your personal information.
That means that your details will be entered into Leap29's database and our consultants may contact you from time to time with relevant job opportunities.
By applying you're confirming you're happy for us to do that!