BP

Featured Employer
Sunbury, United Kingdom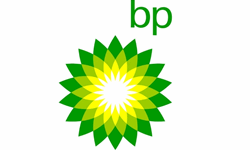 ---
BP has embarked on an ambitious plan to modernize and transform using digital technologies to drive efficiency, effective and new business models. IT&S is at the centre of BP's Group Strategy. We use our data and technology expertise, to improve efficiency, increase effectiveness and harness the transformational potential of digital technologies and new business models.
Our innovations and achievements lead the way for BP to modernise the way it works. IT&S touches every part of BP and we have employees in over 30 countries.
Join us and you'll have an opportunity to use your existing experience and expertise whilst continuing to develop professionally. Personal growth and development is encouraged and learning opportunities are plentiful. You are empowered to Explore, Think, Do.
If technology excites you, we want you!
At IT&S, all the roles are within Chapters. While your role will continue to remain within the Chapter, your initial activities described below may change over time. The chapter will be based on your skill set and will be confirmed if you are the successful candidate.
As a Software Engineering Specialist, you work within a team to create software for BP colleagues and external users.
Your team's mission is to be the IT provider of choice to your area of BP - delivering innovation at speed where it's wanted, and day-in-day-out reliability where it's needed. You will operate in a dynamic and commercially focussed environment, with the resources of one of the world's largest IT organisations and leading IT vendors working with you. You will be part of growing and strengthening our technical talent base - experts coming together to solve BP and the world's problems.
The successful candidate must understand solution design documents and accordingly develop robotic solutions using selected automation tool specifically Automation Anywhere.
Key Accountabilities:Team
: Creating Automation solutions as per architecture design and developing procedures, service standards for business excellence is one of your top priorities. You will also perform peer code reviews. Our culture is exploring, thinking and doing, and you will live this every single day. Working across the team you will identify, assess and manage risks that may affect the success of the project.
Software Engineering:
You will methodically document all phases of engagement from business process analysis to development and implementation. You will develop and support automation solutions. You will prepare documentation for defects and resolution. You will also participate in daily scrum meetings. You will create and document test procedures and scenarios, while also validating the test results.
Automation
: You will be involved in the development of user stories and breaking down user stories to tasks and completing development on automation. You will be involved in Unit Testing and sharing the results. You will analyse and document business processes using automation product.
Relationships:
You will develop and maintain a series of internal and external stakeholder relationships and support project delivery. You will work with the team to get the most value from current applications and emerging technologies, leading technical thinking across a wide range of technologies. The role requires ability to influence and inspire change in a positive and impactful way.
Technology
: You will be solution integrator for technologies/components and offer one single RPA solution. You will build awareness of internal and external technology developments, managing the delivery of process and system improvements, identifying and implementing continuous improvement plans for and ensuring best practice is shared across the team.
Safety and Compliance:
Safety of our people and our customers is our highest priority. We will advocate and help ensure our architectures, designs and processes enhance a culture of operational safety and improve our digital security.
Knowledge and Experience:
Primary:
Experience with developing solutions with RPA tool - Automation Anywhere
Experience of programming and coding in VBA, Python, Java, .NET (C#, VB), HTML and SQL
Proficiency in MS Office (Access, Outlook, Excel) including macro creation
Proven experience in implementing robotic process automation work
Knowledge on Technical Documentation and creating high level Diagrams
Experience working in a team that promotes positive collaboration to achieve shared goals
Experience of Agile SDLCs, particularly Scrum and DevOps
Experience working in a global, geographically dispersed teams
Knowledge of other RPA tool like BP, NICE, UIPath (Desirable)
Good understanding of programming paradigms such as distributed architectures and multi-threaded programme design
Experience of Cloud hosted applications, containerization and Platform as a Service
Secondary:
Agile methodologies
User story definition
Application Support
Education:
Computer Science or other technical (e.g. Physics, Engineering) degree or equivalent commercial experience
Flexible Working:
In IT&S we are committed to providing flexible working arrangements. Agile or flexible working encompasses a wide range of working options, which help people to achieve their full potential.