Eni

Featured Employer
Cairo, Egypt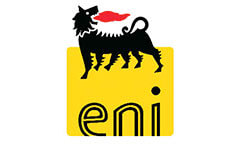 ---
His duty is to manage and coordinate all onshore plant operations ensuring that operability and outputs quality are achieved in a safe / environmental and cost effective way, and in accordance with Zohr Operating Manuals and Procedure.
Main Responsibilities & Accountabilities:
Demonstrate a personal engagement and strong commitment to Health, Safety & the Environment by strictly following Egyptian Statutory HSE Regulations and Company HSE Policy, and applying Company's Safety Management System and Standards;
Co-ordinating activities of plant operations teams and verifying that work is completed to required standards;
Evaluating that internal and external operating parameters are within the process envelope and evidence possible anomalies;
Ensuring allocated work is supported with the appropriate work and safety instructions and that these are adhered to in the completion of the tasks;
Ensuring the issue of appropriate documentation for maintenance work e.g. requests, permits, isolations, etc;
Taking the necessary actions to maintain production rates and safety;
Promoting a positive safety culture and co-ordinating supporting activities e.g. safety operations, etc;
Compiling and completing the relevant production reports
Clearly informing and instructing plant personnel about maintenance programs;
Contributing to the assessment and training of personnel;
Co-ordinating closely with other departments the common operations during normal and non-routine activities.
Main Interfaces:
All onshore Production Specialist; Offshore Production SPV and all other SPV within Production Department, HSE PTW Specialist; any production, maintenance and HSE disciplines when required; contractors and vendor specialists.
Required Experience and Qualification:
Chemical, Petroleum Engineering Degree
5+ years of experience
Required knowledge, technical or professional skills:
ESD, F&G and Process Plant Management
Permit to Work knowledge for Oil & Gas Plant
Oil, Gas and Utilities Process Knowledge for Oil&Gas Plant with H2S
SAP Basic Knowledge
HSE mandatory training
Process Simulation Informatic Tool Good Knowledge (i.e.Hysis, Olga)
Desired capabilities:
Good communication skills, both oral and written, including the ability to make presentations and write effective reports
Ability to work in team environments, communicate, understand and work within the dynamics of a multi functional and multi location environment
Capacity to integrate within an international and national workforce
Ability to lead and coach international and national staff
Problem solving and analytical skills
Strong commitment to safety and ability to educate and persuade personnel to adopt safety rules
Languages:
Good knowledge of English
Eni S.p.A.
Welcome to Eni – and your future with a dynamic global business that operates across the entire energy supply chain. Eni's 30,000 employees can be found on virtually every continent. Throughout the 67 countries we operate in, we work on some of the most significant energy projects in the world.
Our activities span oil and natural gas exploration, field development and production, as well as the supply, trading and shipping of natural gas, LNG, electricity, fuels and chemical products.
We've grown dramatically since our beginnings in 1953, but we've stayed true to our roots in many ways. Today we may be one of the largest companies in Italy and among the world's most successful oil and gas companies in exploration, but our culture remains genuinely people-focused. Our values of respect, integrity and sustainability guide every aspect of our operations.
As for the future, we're adapting to rapidly shifting market conditions as we complete our transformation into a fully integrated oil and gas company. Through our strong commitment to digitalisation and decarbonisation, Eni will continue to create sustainable value within this changing energy landscape.
We're not only one of the world's most successful energy companies — we pride ourselves on being a dynamic and exciting place to work as well. If you join us, you'll play a key role in shaping the energies of the future.
At Eni you'll enjoy a progressive, inclusive and forward-thinking environment, and a wide range of benefits and rewards. We care about our people's growth, which is why we invest in talent and offer development pathways to give everyone the same opportunity to flourish with us.
Reasons to join us
Take on exciting challenges: Eni's focus is on big and ambitious projects. You'll take on challenging but rewarding work to help us extract energy at depths never reached before.
A multicultural working environment: You'll join a dynamic setting with cutting-edge facilities, the latest technology, and a rich and interesting mix of people from all backgrounds and specialisms.
Make a difference in the world: Our purpose extends further than supplying energy to power the world. Sustainable development and respect for the environment is at the heart of everything that we do.
Training and career growth: We provide training opportunities at the highest standard and encourage self-development, both in a personal capacity and a professional one.
Compensation and incentive programmes: We reward you for your commitment and success through our competitive compensation policy, which is bespoke to each location's local regulations.
Pension programmes: Depending on your location, you could enrol in one of our contributory pension programmes.
ENI ranked in the Global Top 20 in the 2019 Rigzone Ideal Employer Rankings - find out more here.