Qatar Petroleum

Featured Employer
Qatar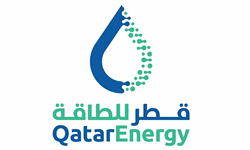 ---
Department
HUMAN RESOURCES - STRATEGIC WORKFORCE PLANNING

Title
TALENT MOBILITY ANALYST (STRATEGIC WORKFORCE PLANNING)

Primary Purpose of Job
As a Talent Mobility Analyst, you will collaborate closely with the Human Capital team to provide the best service to our customers by gathering, analyzing, realizing insights from the talent data, and supporting the drive for pragmatic Talent Management processes to address business needs.
Additionally you may:
• Manage resources and workflows across all business lines
• Is responsible for acting as the main point of contact for the stakeholders to provide effective advice and guidance on talent mobility related decisions;
• Serves as the principal liaison to frontline leaders for talent strategies, philosophies, and initiatives within the organization;
• Contributes to the identification of training gaps and development of appropriate solutions for our customers and aligns with overall Human Capital strategies and plans
• Provide business/workforce intelligence and insights to support improvements on short/long term talent strategies
• Deliver data-driven approach to tactical and operational issues identified within the organization
• Develop talent planning models and development tools in support of business objectives
• Produce ad-hoc reports/dashboard requirements for specific presentations, meetings or projects
• Share knowledge, technical expertise and train new analysts in a multi-cultural setting You will excel on this role if you have the following:
• Curiosity and passion for using processes and data to drive change and help the business make better decisions
• Exceptional process and analytical skills
• Proven consulting and talent management skills in driving performance and delivering results
• Advanced Excel skills including formulas, including visualization tools (i.e. Power BI)
• Experience in presenting and delivering to Stakeholders at different levels of the Organization
• Pragmatic, customer-driven, strong attention to detail with good collaboration and problem-solving skills
• Strong communication and influencing skills

Education
Bachelor Degree in Human Resources, Business, Finance, Economics, Statistic or a relevant quantitative Science.

Experience & Skills
10 years of experience in large corporate environments with exposure to talent processes & analytics.

Qatar Petroleum is an integrated national oil company (NOC) responsible for the sustainable development of the oil and gas industry in Qatar and beyond.

Qatar Petroleum's activities encompass the entire spectrum of the oil and gas value chain locally, regionally, and internationally, and include the exploration, refining, production, marketing and sales of oil and gas, liquefied natural gas (LNG), natural gas liquids (NGL), gas to liquids (GTL) products, refined products, petrochemicals, fertilizers, steel and aluminum.
Qatar Petroleum is committed to contribute to a better future by meeting today's economic needs, while safeguarding our environment and resources for generations to come. Thriving on innovation and excellence, Qatar Petroleum is bound to the highest levels of sustainable human, socio-economic, and environmental development in Qatar and beyond.

For more information, please visit www.qp.com.qa