Grupo Epalmo

Featured Employer
Kongsberg, Viken, Norway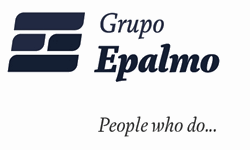 Company: Grupo Epalmo
Skills: Subsea Engineer, Subsea Engineering
Other Skills: Experience in a similar position within Deep-Water project environment: more than 10 years Languages: English oral and written mandatory, Oral French advantageous
Experience: 15 + Years
Education: Bachelors/3-5 yr Degree
Location: Kongsberg, Viken, Norway
---
Activities
HSE: To demonstrate an exemplary behavior with regard to HSSE, to ensure his team masters the required HSE competencies, to implement HSSE requirements (including TEPA referential and local rules/laws within his area of responsibility) and to ensure that HSSE issues are properly captured in all the relevant documentation. To promote safety culture within the project and his/her activities.
To ensure that safe and ethic working practices are carried out within the activities that he/she is managing or interfacing with.
Organization: To assist the DALIA Phase 4 Project Manager in the mobilizing and the development of an efficient engineering organization and a team of specialists highly motivated and reactive; to mobilize on spot basis HQ specialists as required to address specific subjects; to set up and ensure the implementation of engineering procedures and plans, in accordance with the Project requirements, as well as Company and Contractor's quality plans.
To coordinate all the activities of the MPP team by informing, supporting and directing personnel in their roles, responsibilities and objectives. To keep the engineering team members focused on the essential topics, and to arbitrate priorities of the shared resources with PBF in the best interest of the Projects. To assist the Dalia Phase 4 Project Manager with the Coordination of all transverse activities and act on his behalf if Engineering follow-up: To identify, implement and manage all necessary MPP related engineering studies (performed by TOTAL SA, TEP Angola or third parties) within the project specified scope of work. To supervise and control engineering of MPP tenderers/contractors (CCFT tenderers and EPCI contractors) by timely reviewing / validating the documentation issued by contractors (technical documentation / queries / derogation requests), in compliance with Project Specifications and Procedures, with the objective to ensure respect of Schedule, Costs, Quality and Safety. To assist FPSO Engineering leader with regards the FPSO scope of the MPP package and in particular the engineering of the MPP scope Topsides elements.
Audits: To organize and to participate to project reviews as requested by TOTAL's referential (HAZOP, HAZID, PRs...).
Interfaces: To supervise and coordinate the MPP activities with UFR, SPS, and FPSO Package. Specific attention shall be paid to the interfaces with the FPSO engineering activities to ensure design choices made during CCFT progress in a manner compatible with the FPSO engineering constraints for the best interest of the Project.
Communication: To keep regular and good quality communication with his/her counterpart(s) on Contractor's side and put in place technical meetings to follow up progress, explain main comments, and provide guidance etc... Promote good relationships between Contractor and Dalia Phase 4 MPP engineering team to keep Dalia Phase 4 Project Manager and all parties (as required) informed regarding ongoing activities status. To advise the Dalia Phase 4 Project Manager on architecture related actions/decisions. To report to Dalia Phase 4 Project Manager the main technical issues, area of concern, progress, quality etc.... Propose mitigation measures when drift is noticed.
To interact effectively with the rest of PBF Management and external stakeholders, including statutory auditors, shareholder auditors and other entities as required
Contracts: To assist the Dalia Phase 4 Project Manager with the MPP scope related Call for tenders activities (CCFT elaboration, clarification evaluations) and act on his behalf as required. During the various contract execution, to prevent as far as practicable Change Order by early identification at engineering stage of unjustified deviations to the Contract Procurement, fabrication, testing (execution phase):To prioritize activities in order to ensure the adequate progress of the MPP package. To be responsible for the right supervision and control of the fabrication and testing of all MPP equipment spread over several fabrication yards, ensuring that QA/QC and H3SE project policies and requirements are duly implemented, and controlling Contractors' achievements in accordance with contractual requirements in all areas. To supervise and control, the follow-up of testing and qualification activities performed by Contractor(s). To supervise and control, MPP System Integration Test and the whole preparation of the offshore installation, including the hand-over of such equipment to other package for installation.
Lessons learnt: To gather 'lessons learnt' and provide feedback to PBF REX Engineer. To gather 'lessons learnt' and provide feedback to other TOTAL E&P entities as required and ensure that lessons learnt from previous projects are integrated in the Dalia Phase 4 project and get support from TOTAL HQ (PJC,TEC, DWSS Product Line, etc) when required.
Context and environment
Dalia Phase 4 project is a block 17 project but executed under the responsibility of the brownfield project division (PBF) of Block 17.
The project scope is comprised of 2 MPP stations, UFR, SPS and FPSO topside modifications.
The FPSO Basic engineering phase will be performed by an engineering Contractor in line with company requirements and will form the basis for the EPCI contract design dossier.
This Dalia Phase 4 MPP Package encompass several specific challenges such as:
MPP Package is highly technical subsea package and the expected MPP shaft power requirements may generate some specific challenges with regards electrical architecture to avoid over temperature in the umbilicals. In this regard new technologies such as HV motors could be considered and will required qualification in due time
Two out of three of the expected tenderers never delivered High Boost MPPs to Total to date and particular attention shall be paid to the suitability of the solution proposed by these tenderers.
Particular attention shall be paid to ensure a smooth interface with the Topsides packages. MPP tenderers propose different solutions with regards the MPP Power and control modules configuration. This portion of the engineering scope is to be closely followed so as to ensure proper interfacing with topsides engineering.
Accountabilities
During CCFT phase:
Manage and coordinate the MPP engineering activities of the Dalia Phase 4 project in conformity with TOTAL specifications and HSE rules, and within the agreed budget, schedule and the SOR.
Contribute to the development of project deliverables (PEP, Risks, PQP, etc.) in relation to engineering activities Manage the MPP engineering team, inform and motivate them adequately so that priorities are clear and directions for the performance of their duties are set to achieve the milestones and the objectives of the Dalia Phase 4 project.
Manage properly the MPP engineering documentation/deliverables, ensure the timely review/ issuance of deliverables by the tenderers/contractors, coordinate timely review of these Dalia Phase 4 team and PBF members; ensure the timely reply of technical queries/derogations.
Ensure that the contractors have all the required information to advance its work and report issues and difficulties to the Dalia Phase 4 project manager, coordinate meetings between contractors and the Dalia Phase 4 team and PBF members.
Ensure that the MPP design by tenderers/contractors will be adequate for Field Operation: fit for purpose, operable, maintainable and reliable - within the agreed budget and schedule for completion.
Ensure that MPP engineering interfaces with the other concerned packages/parties are dully dealt with and managed.
Ensure the confidentiality of CCFT design of each MPP bidder (no transfer of design optimizations and know-how of one bidder to the other)- Ensure that the MPP CCFT bidders are treated on equal basis in line with the company tendering rules and best practices.
Participate actively to the Call for tenders activities (scope, clarifications evaluations) in relation to MPP Package & prevent changes during contract execution.
During execution phase all technical aspects of the MPP package and is as such is responsible for all the activities related to the engineering, fabrication, testing and qualification, pre-commissioning, hand-over to other packages for installation, assistance during installation, hook-up and commissioning of the MPP Package, i.e. is responsible for the timely delivery of the MPP equipment with the required quality, safety level and fitness for purpose, remaining technically responsible of such equipment during the hook-up and commissioning.
Duration / Location
Start Date: Feb 2020
End date: Feb 2021
Location: NORWAY Kongsberg
Status: Residential
Qualifications / Experience required
Qualification: Engineering degree or equivalent
Professional Experience: 15 years
Experience in a similar position within Deep-Water project environment: more than 10 years
Languages: English oral and written mandatory, Oral French advantageous
Good communication and negotiations skills with Contractors and Suppliers are required with frequent participation to technical workshops and committees.
Technical competencies
Quality and H3SE
Knowledge of International Codes / Company rules /procedures
Subsea Engineering (SPS and subsea processing)
Management / negotiation of/with contractors
Topside Engineering (Safety engineering, Structure)
Management of external studies
Installation, Hook-up and Commissioning
Project management (Budget/Cost/Schedule)
Production and Operation
Interface Management
With 18 years of activity around the world, Grupo Epalmo, based in Porto, Portugal, is acknowledged in its own country and in the international markets for its competence, accuracy, professionalism and perseverance, being one of the major business groups experienced in Human Resources, Temporary Work, Professional Training, Consulting, Construction and Industrial Maintenance.
Grupo Epalmo has always followed a business dynamic focused on both clients and collaborators, and though mainly directed on the Energy, Industrial and Construction areas, it has been increasing its investments regarding the conquering of new and ambitious goals and markets.
Based always on a spirit of professionalism and supported by a technical and theoretical know-how, Grupo Epalmo, and its highly qualified and motivated teams, is the first to provide services with the aspiration to best serve the clients' demands, with dedication and consideration.
Operating in more than 20 countries, including Angola, we provide our teams and specialists, for operators in the international energy sector, from Oil & Gas and industrial maintenance, to nuclear and construction.
Grupo Epalmo, Headquarters;

Rua S. Lourenco 12 1 Sala 1 e 6
Apartado 1120
4446 – 909 Ermesinde – Portugal
Tel: (+351) 229 773 650
Fax: (+351) 229 733 544
For more information's and Resumes Submittals please use the following:
www.grupoepalmo.com