ENI

Featured Employer
Cairo, Egypt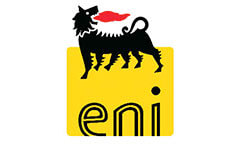 ---
We are currently recruiting for a DRILLING ENGINEER for our activities in Egypt (Petrobel) to develop well design and layout optimizing the investments and applying the highest standards of engineering integrity, safety and environmental protection. The successful candidate will draft the drilling plan and support its execution providing engineering advise, and update, when necessary, well design and execution plans.
Key Responsibilities
• Planning and engineering drilling operations in order to achieve technical objectives in safe, efficient and cost effective manner
• Preparing drilling programs including all information as specified in Company procedure
• Preparing estimated cost breakdown of wells to be drilled or worked over
• Operations follow-up
• Recommending changes in some aspects of drilling program (if necessary) to improve drilling and completion methods, techniques and speed.
• Making recommendations when drilling problem occurs
• Tracking and benchmarking drilling performance and costs
• Preparing post well reports
• Carrying out special studies and reports on any aspects of drilling and completion operations as required.
• Providing digital data useful to follow up well operations and produce well profile print-outs and overpressure study. To critically
• study these data, detect anomalies and propose corrective actions if needed.
• Assisting rigsite operations for specific jobs
• Assisting in the preparation and evaluation of tenders
Employment Contract
Fixed Term Contract
Work Pattern
Rotational, 28/28
Skills
• Drilling Activities: Drilling Operation, Mud Line Suspension, Horizontal Drilling, Drilling Fluids & Cement, Well-drilling experience
• Advanced Drilling: Lean Profile, Underbalance Drilling, Coil Tubing Drilling
• High Profile Drilling: Extended Reach Drilling, Hp/Ht Drilling, Simultaneous Drilling, Wellbore Stability/Sand Production/Prediction&Control
Requirements
• Engineering degree
• Valid Well Control certificate (IWCF level 4 or willing to obtain prior to mobilisation)
• Fluent knowledge of English essential.
• Extensive experience in the Oil & Gas Industry.
• Extensive experience in drilling engineering.
Compensation and benefits
We support and reward international mobility as this is a key element of the success of our people at Eni. By joining EIRL, you'll receive a comprehensive rewards package which includes a highly competitive salary, private medical insurance, pension scheme, enhanced annual holiday entitlement, discretionary annual bonus and access to tax support. International employees may also receive housing, schooling and working partner support. In addition, you will benefit from training and development programmes, relocation and visa support, and travel arrangements.

Our values
Our values of respect, integrity and sustainability guide every aspect of our operations. Inspired by the UN's Sustainable Development Goals (SDGs), our mission is clear: We are an energy company with the goal of preserving our planet and promoting sustainable access to energy for all. We aim to achieve this through our work, which is based on passion, innovation and the extraordinary strength of our people.
At the heart of this mission are the values that guide us every day. These are focused on climate action, the environment, affordable and clean energy, innovation and infrastructure, gender equality, human rights, responsible consumption and production. By following these principles, we aim to deliver precision, transparency and honesty in all areas of our work.
We also understand that together we are stronger. Building long-lasting partnerships and recognising diversity are key values for human development. Technological innovation also plays a huge part in our mission. It's fundamental to both achieving our goals and laying the foundations for our future.
Eni S.p.A.
Welcome to Eni – and your future with a dynamic global business that operates across the entire energy supply chain. Eni's 30,000 employees can be found on virtually every continent. Throughout the 67 countries we operate in, we work on some of the most significant energy projects in the world.
Our activities span oil and natural gas exploration, field development and production, as well as the supply, trading and shipping of natural gas, LNG, electricity, fuels and chemical products.
We've grown dramatically since our beginnings in 1953, but we've stayed true to our roots in many ways. Today we may be one of the largest companies in Italy and among the world's most successful oil and gas companies in exploration, but our culture remains genuinely people-focused. Our values of respect, integrity and sustainability guide every aspect of our operations.
As for the future, we're adapting to rapidly shifting market conditions as we complete our transformation into a fully integrated oil and gas company. Through our strong commitment to digitalisation and decarbonisation, Eni will continue to create sustainable value within this changing energy landscape.
We're not only one of the world's most successful energy companies — we pride ourselves on being a dynamic and exciting place to work as well. If you join us, you'll play a key role in shaping the energies of the future.
At Eni you'll enjoy a progressive, inclusive and forward-thinking environment, and a wide range of benefits and rewards. We care about our people's growth, which is why we invest in talent and offer development pathways to give everyone the same opportunity to flourish with us.
Reasons to join us
Take on exciting challenges: Eni's focus is on big and ambitious projects. You'll take on challenging but rewarding work to help us extract energy at depths never reached before.
A multicultural working environment: You'll join a dynamic setting with cutting-edge facilities, the latest technology, and a rich and interesting mix of people from all backgrounds and specialisms.
Make a difference in the world: Our purpose extends further than supplying energy to power the world. Sustainable development and respect for the environment is at the heart of everything that we do.
Training and career growth: We provide training opportunities at the highest standard and encourage self-development, both in a personal capacity and a professional one.
Compensation and incentive programmes: We reward you for your commitment and success through our competitive compensation policy, which is bespoke to each location's local regulations.
Pension programmes: Depending on your location, you could enrol in one of our contributory pension programmes.
ENI ranked in the Global Top 20 in the 2019 Rigzone Ideal Employer Rankings - find out more here.