BP

Featured Employer
Odessa, Texas, United States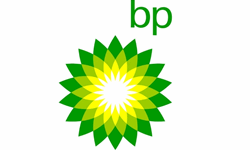 ---
Grade G Responsible for providing advice, support and coaching regarding HS&E related matters based on advanced technical expertise, identifying hazards that occur in day-to-day operations, conducting self-verification activities to ensure conformance with HS&E requirements, and providing coaching and verification that HS&E systems and processes are understood, implemented and sustained.
Role Synopsis:
Lead BPX Energy Incident Investigation process to ensure high quality investigations are completed and reported to encourage timely and effective transformational learning. The ideal candidate will lead serious investigations including Major Incident (MIA), High Potential (HiPo), Event with Serious Injury or Fatality (SIF) potential (including Dropped Objects, Recordable Injuries and Days Away from Work, API RP 754 Process Safety Tier 1 and Tier 2 designated events, as well as Well Control Incidents.
Maintain the competency requirement for BPX Energy trained investigators, track investigation progress, as well as monitor the health of the BPX investigation process Including the identification of themes and weak signals that require further investigation and/or analysis. Identify when investigations are needed for emerging risks and if tactical interventions are required. This role will report to BPX HSSE Portfolio Manager.
Key Accountabilities:
Member of BPX Central Investigation team ready for deployment as Lead investigator for Investigations within BPX Energy portfolio
Implement and improve BPX Energy's Incident and Investigation Practice
Monitor the implementation of Learning from Incidents (LFI) Framework for Incident Notification, Reporting and Incident Investigation and Lessons Learned process
Develop implementation strategy for and manage the investigation training process within BPX Energy
Document Custodian for BPX Energy Investigation practices and subject matter expert across all Business Units
Provide coaching and support to investigators throughout BPX Energy. Work with HSSE Portfolio Manager to assure quality of learning
Track progress of investigations, periodically sample quality and verify that actions relating to investigations are completed in timely manner
Provide input to BPX Energy Leadership on escalation of incidents and on judgment of potential severity
Verify quality control / assurance on investigations, severity classification, investigation reports, action creation and action closure for investigations.
Confirm reporting, document control, and archiving of investigations records to align with BP Group requirements
Identify emerging risks from HSE investigations to provide as input to BPX Energy Risk Register
Ensure learnings from investigations are appropriately captured
Work with the Portfolio team to ensure incident related learnings are embedded in BPX Energy and shared with BP Upstream
Drive Continuous Improvement (CI) of Incident Investigation processes training and supporting tools in BPX Energy
Essential Education:
Minimum of a bachelor's degree in Engineering or Sciences. Seasoned Professional with strong Investigation, Operations and Engineering background.
Essential Experience and Job Requirements:
Minimum of 5 years of experience in investigations
Deep operational and engineering background with Major Project or Production or Wells HSSE management experience
Sound understanding of Human Performance Factors
Proficiency in Integrity Management; Audit; Control of Work Principles and Controls; Risk identification, Prioritization & Management; Emergency Response/Crises Management; Incident Management & Investigation, Risk Management, Risk Assessment, Safety Management and / or Operating Management systems
Proficiency in HSE incident investigation, and documentation techniques
Strong background in incident investigation for identifying deep system organization root
causes and learnings
Desirable Criteria and qualifications:
Highly organized and attentive to detail.
Ability to network and deliver high levels of performance against demanding targets
Ability to influence and lead people including those outside of own team