International Development Company Manpower Supply

Featured Employer
Abu Dhabi, United Arab Emirates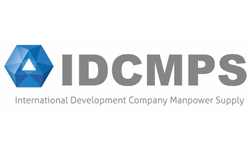 Company: International Development Company Manpower Supply
Skills: HSE Manager / Advisor
Experience: 15 + Years
Education: Bachelors/3-5 yr Degree
Location: Abu Dhabi, United Arab Emirates
No location/work authorization restrictions found.
---
3. JOB PURPOSE:
Participate/ Lead (as it is required) all the HSE activities, processes, communications and team in line with the company's HSE policies and procedures to ensure the desired level of safety, health and environment standards in the respective location; area, plant, operations, or projects, etc.
Participate/ Lead (as it is required) the HSE team to perform all the HSE verification and inspection towards supporting the plant operations, assets, and team. In addition, advise on any reported potential threats or deviated operating and HSE conditions.
the workload among the teams to ensure balanced activities by the HSE inspection teams per each plant per shift.
? Lead the daily communications for shift, operations, or project updates to ensure consistent and timely information cascaded to the team.
? Provide with recommendations, inputs and feedback for the formulation, development and implementation of the annual HSE plan.
Crisis Management
? Oversee the maintenance, and checks of all emergency systems and other equipment to ensure the readiness of it at all time.
? Maintain site emergency response capability at optimum preparedness level in the face of foreseeable contingencies.
? Lead the creation and update of emergency response scenarios to ensure that all personnel with emergency duties are fully prepared through training and exercises.
HSE Monitoring
? Monitor the personnel and operations act to ensure adherence to Health, Safety and Environment standards in line with the company's HSE objectives and standards.
? Plan and monitor the HSE' audits and visits, for regular or non-regular, and internal and external, to ensure the proper conditions all the time.
? Investigate accidents, incidents, and other relevant reports and matters to ensure proper analysis and recommendation per each.
? Ensure availability of all required fire, safety, lifesaving, environment, and emergency equipment to meet all possible contingencies.
? Maintain updated inspection records available at all times for checking and verification by external parties.
? Specify the personal protection equipment requirements for all site employees and monitor the enforcement of these requirements.
6. QUALIFICATIONS, EXPERIENCE, KNOWLEDGE & SKILLS:
Minimum Qualification
? Bachelor Degree in Safety, Industrial Engineering, or any related engineering fields.
Minimum Experience & Knowledge & Skills:
? 10 - 15 years in HSE management and technical safety engineering experience in the Oil & Gas industry, specializing in onshore/offshore major projects safety design & loss prevention development
? Conversant with Local, National & International HSE Regulations, Codes & Standards..
? Experience in Risk Assessment Studies; i.e. TRA, HAZID, HAZOPS, PSSR, HSEIA, etc. Hands-on Management Systems, Safety Design, Aspect & Impact Studies, and Project Management.
Professional Certifications
? A Degree in Occupational HSE/Process Safety/ Risk Management/Loss prevention from an accredited university/institution.
7. TECHNICAL COMPETENCIES:
? Knowledgeable about HSEMS, HSES procedures and HSE Best Practices.
? Demonstrated interpersonal/teambuilding skills.
? Self-starter with ability to drive accomplishments.
? Proficient in English.
At IDC Manpower Supply we understand that the task of providing services of requirement and selection of personnel demands a high degree of integration between the client and its adviser in order to create a partnership that really add value to the process, Our mission is that our clients made their final decisions counting with all the information and local expertise that IDC Manpower Supply makes available to them.
Our firm counts with a team of seasoned professionals with long standing experience in the areas of recruitment and selection of specialized personnel for the oil Industry, who will manage this process end-to-end and assist you in taking the right human resources decision.
Our Parent Company, International Development Company (IDC) is one of the UAE's leading service and supply companies. With its international expertise in the oil, gas, power and water, telecommunication, private industrial projects, construction, petrochemical industries, along with a reputation for progressive and innovative approaches to business, it has experienced rapid expansion and prosperity.
Over the course of 39 years, IDC maintained its continuous coverage of interrelated fields; starting with the oil & gas industry, and its focus on developing countries that are experiencing an increasing need of equipment, spare parts, consumer goods and general industrial supplies. This earned IDC its reputation as a quality supplier of material, equipment and services that are provided by engineers and well-qualified specialists in various fields.