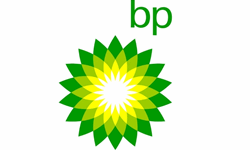 ---
Act as Single Point of Accountability (SPA) for management and delivery of the regions portfolio of ROs and Minor Modifications.Support Construction Manager (CM) as required to deliver assigned Cat C projects, flowlines, TARs and/or support delivery of the portfolio of ROs and minor modifications, including the verification of Construction Completion (MC1 sign-off) and undertaking safe and compliant commissioning and hand-over.
Discover how our diverse, talented people are leading the way in making energy cleaner and better - and how you can play your part in our world-class team.
Join our team and advance your career as a/an
Construction & Commissioning Specialist
If you join our team, you may have the following
responsibilities
:
Accountable for ensuring or supporting CM in safe delivery of execution for construction, fabrication and commissioning activities for Cat C projects, flowlines, TARs and RO and minor modifications.
Provide contractors and suppliers with commissioning requirements during Front End Loading (FEL), Engineering and Detailed Design including Operations, Commissioning and Handover procedures, manuals and training, and day to day direction of construction.
Meets the construction and commissioning requirements defined in Category C project procedure and associated guides and templates and ensures that quality and work certification meet the required standards.
Verify contractors have adequate and competent construction and commissioning resources available to execute the work and complete commissioning activity within POB/POS constraints and plans.
Stakeholder and Interface Management for all construction and commissioning activity through to construction/execution completion, MC1 or equivalent certification, system handover, SH1 or equivalent.
Input construction and commissioning requirements into regional execution planning of Cat C projects, flowlines, ROs and minor modifications and TARs.
Verify contractors' construction and commissioning workpacks are reviewed and align with delivery of the design.
Drive HSSE and quality compliance for all construction, fabrication and commissioning work.
Accountable for the accuracy of work progress reporting by reviewing, monitoring and validating contractors and fabricators construction performance metrics and KPIs to reduce contractors NPT to improve wrench time and productivity.
Manage assigned construction and commissioning risk mitigation actions.
Critical review and optimization of TAR commissioning and handover schedules.
Provide commissioning input and lessons learned for project and TAR close-out reports.
In this role, we have the following
requirements
:
Degree qualified in engineering or equivalent construction experience
Professional accreditation, such as Professional Engineer or Chartered Engineer
7 years relevant experience in managing construction and commissioning activities in a brownfield environment and in managing construction and commissioning contractors and fabricators.