BP

Featured Employer
Sunbury, United Kingdom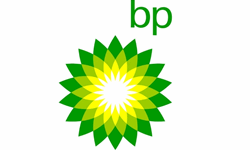 ---
BP has embarked on an ambitious plan to modernize and transform using digital technologies to drive efficiency, effective and new business models.
You are responsible for gathering, defining and managing business requirements from stakeholders, using structured business analysis tools, techniques and methodologies. You then make sure that the IT&S products and solutions that are delivered meet business needs as well as business users' expectations.
You enable the definition of requirements and user stories for product development, improving processes and systems, reducing their costs, enhancing their sustainability and the quantification of potential business benefits.
You are behind the collaborative creation and iteration of viable specifications and acceptance criteria in preparation for the deployment of digital systems.
You strengthen and enrich your business domain, methods & tools, using your business modelling knowledge in your role. At IT&S, all the roles are within Chapters. While your role will continue to remain within the Chapter, your initial activities described below may change over time.The Release Train Manager (Business Analysis Lead) leads and facilitates the Agile Release Train and delivery of value within the Geospatial Engineering service.
Responsible for coordinating the efforts of the various squads within the geospatial service and ensuring that delivery goals and release schedules are met. Working closely with the Service Owner, Product Owner, and Scrum Master(s) in order to ensure the team's deliver as required. You will help to identify areas where the team may need to be expanded or where there may be areas for further optimization.
You will take integration workflows and concepts from the Service Owner and help guide those through to completion.
Key Accountabilities
:
Attendance of Daily Scrum Standups
Ensuring acceptance criteria are met on PBIs and migrating Resolved PBIs to closed status once completion has been verified
Functional understanding of the Geospatial Domain and the underlying technology that runs it
Coordination of Scrum Masters within the squads
Daily activity oversight on Squads
Serve as delegate for Service Owner as needed
Liaison with stakeholders to determine value and requirements
Essential Requirements
:
Bachelor's (or higher) degree, ideally focused on Geospatial or Technology, or equivalent work experience
A proven track record of delivery guidance
Strong Interpersonal skills, both written and verbal
Ideally you will have gained significant experience in Oil and Gas industry working with Geospatial technology
Experience directing a large team
Understanding of IT&S architecture / infrastructure
Ability to understand basic coding / scripting
Experience working with a multi-region team in many time zones