BP

Featured Employer
Sunbury-on-Thames, England, United Kingdom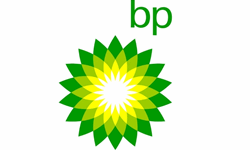 Company: BP
Skills: Project Management, Project Controls
Experience: 1 + Years
Education: High School/Secondary
Location: Sunbury-on-Thames, England, United Kingdom
No location/work authorization restrictions found.
---
Our business is the exploration, production, refining, trading & distribution of energy. This is what we do and we do it on a truly global scale. With a workforce of 80,000 employees, BP operates with business activities and customers in more than 80 countries across six continents. Every day we serve millions of customers around the world. We are continually looking for talented, committed & ambitious people to help us shape the face of energy for the future.
About Site
BP has developed an innovative recycling technology that has the potential to divert billions of items of PET plastic packaging from landfills or incinerators. The technology, called BP Infinia, enables currently unrecyclable polyethylene terephthalate (PET) plastic waste to be transformed into new, virgin-quality feedstocks. These recycled feedstocks can then be used to make new PET packaging that may be recycled again and again.
PET is the most commonly used plastic for beverage and rigid food packaging. However, despite being one of the most widely recycled types of plastic, less than 60 percent of the PET used for bottles is collected for recycling and only six percent of the total makes it back into new bottles. The rest is either downcycled or sent to landfills and incinerators.
BP plans to construct a $25 million pilot plant in the US to prove the technology on a continuous basis, before progressing to full-scale commercialization. This project opportunity will be the first commercial scale project to deploy BP Infinia technology and BP is seeking to recruit a project management team now for the start of the Select phase to shape and then deliver this exciting opportunity.
The project team will be
required to work in a number of different Western European locations
during the development of the project, basic engineering, detailed engineering and procurement and, construction phases.
Appraise & Select: Flexible location from home employment location with regular travel
Define: Some flexible from home employment location with possibility of some short term assignments for selected roles (eg: EM to be based in Engineering company office)
Execute: Relocation to host site anticipated for duration of project execution
Role Synopsis
As a member of the Project Management Team (PMT), the Project Services Manager is responsible for directing the Project Services Team in support of developing, optimizing and delivering this strategic major project of high complexity and high ambiguity.
The Project Services Manager (PSM) is responsible for overseeing the Project Services and Controls strategy, plans and procedures. These must meet the needs of the project team and the business, reflecting both BP and contractor roles and responsibilities. The PSM also oversees the preparation of the Project Execution Controls Plan and is accountable for the project's cost and schedule estimates. The PSM must establish realistic but competitive targets and address discrepancies with key stakeholders to coordinate all cost, planning and risks for the project.
The PSM reports to the Project Manager. The PSM is responsible for managing the Project Services resource (Estimating, Planning / Scheduling, Cost, Project Management of Change, Risk Champion) and provides oversight and direction to third party resources within the function.
Please note this role can be based in any European BP office or Home Based in Europe.

Key Accountabilities
Staff the Project Services organization via BP and 3rd Party personnel. For BP staff, develop through recruiting, mentoring, coaching and training to grow their capability
Interface with the Project Leadership Team, Business Unit Management, Partners, support services, and other external parties
Direct contractors to ensure compliance with BP Services/Controls strategies, plans and procedures
Provide relevant & specific expertise to diagnose, investigate & overcome problems. Accountable to ensure best practice advice & guidance is adopted by the project.
Promote communication, coordination, teamwork and alignment of the project services team
Direct the implementation of the Project Services and Controls strategy, plans and procedures, reflecting both BP and contractor roles and responsibilities
Direct the preparation of Project Execution Controls Plan
Provide input to the contracting strategy including compensation
Coordinate the development of estimates within each project stage, and for sanction.
Drive consistency throughout the estimating process and provide assurance for estimate reviews
Direct the preparation of Cost Risk analyses and the development of appropriate budgets
Manage costs within a project stage and for entire project until completion/close-out.
Oversee the development of appropriate schedules and monitor schedules within a project stage until completion/close-out
Oversee the preparation of the schedule risk analyses
Oversee the implementation of the change management system. Link the change management process with estimate and schedule
Oversee the implementation of the risk management process, coordinate the development of risk mitigation plans & link risk process to change process and estimate
Define and monitor appropriate key performance indicators to assure project progress and performance. Develop and issue various reports and presentations to appropriate stakeholders
Work with the Project Controller and Accounting function to ensure adequate financial controls
Oversee the development of the Project Control Closeout Plan
Oversee the preparation of the schedule and cost data for the benchmarking process
Key HSSE Responsibilities
Comply with all BP's Health, Safety, Security and Environment (HSSE) policies and procedures.
Comply with all HSSE directions of the HSSE Manager
Participate in HSSE training and discussions, workplace inspections and audits and assists in the resolution of health and safety issues as required
Essential Education
University degree in an engineering, finance or relevant business discipline
Essential Experience
Proven deep, proficient project services management experience in projects of >$100 in a refining, petrochemical, manufacturing, or construction facility or relevant technical, scientific or business field
Working experience in a variety of contracting models (including EPC and EPCM) and fluent in the language of design and construction contracts.
Highly advanced knowledge of project controls systems and practices. Provides best practice advice, guidance and recommendations
Deep, proficient experience formulating plans & priorities with a planning horizon typically up to one year ahead
Experience monitoring, coordinating & managing a team of project professionals. Able to provide technical coaching/mentoring to experienced professionals within the project services discipline
Provides authoritative advice and expertise to diagnose, investigate and provide solutions to complex operational problems
Desirable Criteria and Qualifications
Demonstrated strong organization, teamwork, communication, leadership and influencing skills
Demonstrated valuing and actively seeking out best practices in own area of contribution