Halliburton

Featured Employer
Stavanger, Rogaland, Norway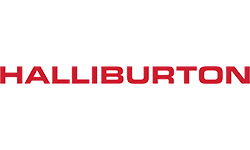 Company: Halliburton
Skills: MWD / LWD
Education: High School/Secondary
Employment Type: Full Time Salaried Employee
Location: Stavanger, Rogaland, Norway
In order to apply for this position, applicants MUST meet the following criteria. If your resume does not match these criteria, you will not be able to apply for this position.

---
Halliburton sin avdeling Sperry Drilling opplever økt arbeidsmengde og har i den forbindelse behov for verkstedsteknikere. Sperry verksted utfører vedlikehold på L/MWD sensorer. Vi jobber med korte frister for klargjøring av utstyr til offshore operasjoner samt meget strenge krav til kvalitet og sikkerhet.

Arbeidsoppgaver:
Inspeksjon, bygging, testing og vedlikehold av MWD utstyr.
Det er variasjoner fra helmekaniske tool til rene elektroniske sensorer, dette utstyret er en del av borestrengen ved boring og må rengjøres, inspiseres og vedlikeholdes i verkstedene.
Det er varierte oppgaver fra grov mekanikk til elektronikk.
Mye dokumentasjons- og kvalitetsikringsarbeid medfølger teknikerstillingene.
Stillingen omfatter skiftarbeid.

Vi tilbyr:
- Konkurransedyktige pensjons- og forsikringsordninger
- Helseforsikring/behandlingsforsikring
- Gunstig aksjespareordning
- Fokus på teknologi og utvikling
- Dyktige kolleger i et internasjonalt arbeidsmiljø

Kvalifikasjoner:
Minst to års erfaring fra verksted av tilsvarende art.
Erfaring med 5s og prosessforbedring.
Håndtere norsk og engelsk som arbeidsspråk.
Det vil være en fordel med erfaring innen vedlikehold av boreutstyr.

Personlige egenskaper:
Kandidaten må ha god struktur og kunne håndtere en kompleks og hektisk hverdag.
Stillingen forutsetter at du med største selvfølgelighet følger bedriftens HMS prosedyrer.
Evnen til å fungere i lag og jobbe sammen med kollegaer i verksted.
Strenge krav til eget arbeid/produkt med tanke på kvalitet og evne til å tenke sikkerhet i alle oppgaver. Kandidaten bør ha stor arbeidsevne og gode kommunikasjons- og samarbeidsevner.

Arbeidssted:
Eldfiskvegen 1, 4056 Tananger, Norway

Product Service Line:
Sperry Drilling
100% stilling

Kontaktinformasjon:
Ansvarlig for stillingen: Kjell Roulund (+47) 958 03 585
Rekrutterer: Annika Isaksen (+47) 51 83 74 41

Søknadsfrist: 10.02.2020

English version:

Halliburton's Sperry Drilling department is experiencing increasing workload and is in need of R&M Maintenance technicians. Sperry R&M workshop performs scheduled maintenance on L/MWD sensors. On a daily basis we are tasked with short deadlines to supply operational needs and work with pride and focus to be the best in Safety and Quality.

Job description:
Inspection, preparation, testing and maintenance of MWD tools.
Within the workshops we are performing maintenance everything from fully mechanical tools to all electronic sensors.
This is downhole equipment and a part of the drill string, it therefore needs high quality cleaning, inspection and maintenance I preparation to next job.
Job descriptions vary from heavy mechanical to fine electronics.
It is expected that the technicians keep documentation up to date and manages quality assurance as part of their daily work.
Take part in Shift rotations.

We offer:
- Competitive pension- and insurance scheme
- Company health service
- Beneficial employee stock-purchase plan
- Focus on technology and further development
- Highly skilled colleagues in an international environment

Qualifications:
Minimum two year related workshop experience.
Basic knowledge with 5s and process improvements.
Able to handle both Norwegian and English as working language.
Experience from downhole drilling equipment maintenance would be preferable.

Personal qualities:
The candidate is expected to handle a busy work environment with frequent changes and still keep focused on details and delivering a product to the highest quality possible.
The position requires that you champion the Company's HSE procedures. Expectation is that you have the ability to function in a team and care for you colleges.
That you set high standards for your own work/product with regards to quality and have the ability to think safety in all tasks/assignments.
Candidate must be hardworking and hold good communicational and co-operational skills.

Location:
Eldfiskvegen 1, 4056 Tananger, Norway

Product Service Line:
Sperry Drilling
Full time

Contact Persons:
Hiring Manager: Kjell Roulund (+47) 958 03 585
Recruiter: Annika Isaksen (+47) 51 83 74 41

Deadline: 10th February 2020
About Halliburton
Founded in 1919, Halliburton is one of the world's leading providers of products and services to the upstream energy industry.
Halliburton is proud to be a services company, and our customers and investors appreciate our business model. Our strong competitive position not only comes from our geographic footprint and wide range of products and services, but also, more importantly, from the quality of our work and the dedication of our employees.
With approximately 55,000 employees, representing 140 nationalities in more than 80 countries, Halliburton touches much of the oil and gas that fuel our society.
Our Business
Halliburton comprises 14 product service lines (PSLs). The PSLs operate in two divisions: Drilling and Evaluation, and Completion and Production.
Our Consulting and Project Management PSL works across both divisions and is the spearhead of our integrated-services strategy. Its financial results are included in the Drilling and Evaluation Division. PSLs are primarily responsible and accountable for strategy, technology development, process development, people development and capital allocation.
Our Values
Integrity: Ethics and integrity are the foundation of our brand and the guiding principles for all we do.
Safety: Priority number one. We are focused on our own personal safety, as well as on the safety of others.
Collaboration: We work together with customers, and understand that everyone has a role in providing the best solution.
Competition: We compete to win, knowing that competition makes everyone stronger.
Creativity: We are resourceful. We are innovative, and strive to apply the right technology and solution every time.
Reliability: We deliver what we promise. We believe the quality of our service defines who we are.
Respect: We are honest with ourselves and with each other. We value our diverse skills and talents, and know we are stronger together as one family.
These values are our corporate DNA, the foundation for how we relate to each other and to every individual and entity with whom we interact. These are the principles that every Halliburton employee is expected to use, live by, and demonstrate on a daily basis.
Own Your Career
Our people are essential to our ability to innovate, achieve, grow, and lead. We attract and retain the best talent by investing in our employees and empowering them to develop themselves and their careers. We invest in our employees through leadership and competency development, competitive compensation plans, health benefits, work-life programs, and reward and incentive plans.
Opportunities for career development – and the tools you need to take advantage of them – are abundant. Combine those opportunities with your drive and capabilities, and your career path can go in nearly any direction you choose.
Halliburton ranked in the Global Top 10 in the 2019 Rigzone Ideal Employer Rankings - find out more here.