BP

Featured Employer
Denver, Colorado, United States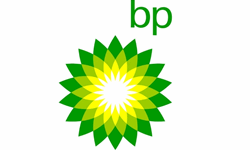 Company: BP
Skills: IT - Networking & Telecom
Experience: 3 + Years
Education: Bachelors/3-5 yr Degree
Location: Denver, Colorado, United States
---
Grade HResponsible for supporting service delivery through service management / process management activities (depending on specialism), supporting related operating practices and effective implementation of relevant standards, and providing sound knowledge and advice to support performance optimization. Specialisms: Service Management; Process Management.Role synopsis
The Product Owner will be intricately involved in ownership and coordination of enhancements, change and evolution of assigned product(s).
This role will participate in the Network Program's engagement with business stakeholders and partners to enhance the existing solutions and developing new solutions as Products to deliver to the business.
The ideal candidate is a thought leader that will be accountable for Agile approach applied to Product via SCRUM teams comprising internal team members, partner vendors and associated expertise. You will need to oversee the administration, configuration & customization of network applications for all new & existing implementations.
Key Accountabilities
Domain expertise for Network and business domain
Take lead of scrum teams as the Product Owner
Providing vision & direction to the Agile development team and stakeholders throughout the project & create requirements
Plan and prioritize product feature backlog and development for the product
Assess value, develop cases, and prioritize stories, epics and themes to ensure work focuses on those with maximum value that are aligned with product strategy
Provide backlog management, iteration planning, and elaboration of the user stories
Work closely with Product Management to create and maintain a product backlog according to business value or ROI
Lead the planning product release plans and set expectation for delivery of new functionalities
Provide an active role in mitigating impediments impacting successful team completion of Release/Sprint Goals
Research and analyze market, the users, and the roadmap for the product
Keep abreast with Agile/Scrum best practices & new trends
Understand network technologies such as Ethernet, ATM, VPLS, MPLS, ISDN, IPSec, VLANs, HSRP, TCP/IP, PPP, EIGRP, BGP, QoS, Multicast, ACLs, VPNs, IP Tel, VoIP, VxLAN, and Structured Cabling
Monitor network management tools for performance, tuning, troubleshooting and capacity planning
Ensure vendor is implementing and installing WAP and WLCs for wireless network
Provide governance feedback to network standards, polices or guidelines
Evaluate vendors performance of the 24X7 monitoring, management and support of Network infrastructure
Managing supplier capabilities, performance, including turnaround times, pricing, and overall ability to adapt to changing BPX requirements
Oversee the deployment of formal and informal training for end-users and/or team members
Assist with vendor selection and management including drafting RFPs, negotiating terms and contracts for goods and services
Collaborate with Architects on design and ensure implementation and support vendors adhere to design private networks and protect intellectual property
Essential Education
A bachelor's degree in Mathematics, Computer Science, Engineering, or a related field
Preferred Education
A master's degree in Mathematics, Computer Science, Engineering, or a related field
Job Requirements
3+ years of hands on experience in Agile approaches to Product Management
Outstanding communication, presentation and leadership skills
Excellent organizational and time management skills
At least 7 years of Network Operations and/or engineering/design background
In-depth experience in IP, BGP, MPLS, MP-BGP, IS-IS, RSVP and LDP
Experience in a NOC, Tech Operations, or Tier 2/Tier 3 Technical Support role
Desirable criteria & qualifications
Ability to succeed in a fast-paced environment, deliver high quality performance on multiple, simultaneous strategic, value-added tasks and priorities
Solid understanding of WAN in a context of service provider, and/or very large-scale enterprise environments
Experience supporting large-scale peering/transit networks, with a sound knowledge of complex traffic engineering and Internet routing policies
Hands-on experience with carrier-grade routers and operating systems required