BP

Featured Employer
Alaska, United States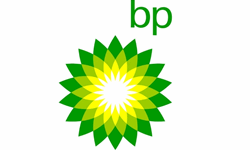 Company: BP
Skills: Maintenance Technician, Supply & Distribution, Electrical Technician
Education: High School/Secondary
Location: Alaska, United States
In order to apply for this position, applicants MUST meet the following criteria. If your resume does not match these criteria, you will not be able to apply for this position.

---
The BP Alaska Central Power Station (CPS) and Greater Point McIntyre Area (GPMA) Facilities generate and supply all electrical power to the Prudhoe Bay Unit oil field. Power is generated at 13.8KV then stepped up to 69KV for transmission to system substations at various oil production facilities. The Central Power Station operates much of the year in arctic conditions as low as -50 degrees F ambient.
The Central Power Station presently has a job opening for the position of CPS T&D Journeyman Lineman.The successful candidate must be a licensed journeyman lineman, and be able to obtain a State of Alaska Certificate of Fitness as a Lineman Journeyman within six months. Candidate will be expected to demonstrate safety awareness, work commitment, competency and enthusiasm in expanding his/her knowledge and proficiencies in addition to achieving Central Power Station Team targets. The successful candidate is expected to cross-train as a High Voltage Substation Electrician as well as a Standby Powerplant Operator.
Central Power Station T&D Technicians operate and maintain the 69KV transmission system and associated substations throughout the Prudhoe Bay field. This position works with a team of T&D Technicians that have outside, inside, metering and relay experience. The T&D team works closely with Central Power Station/ GPMA teams to coordinate proper operation and maintenance of the 69KV Transmission system in addition to 13.8KV / 4.16KV Distribution systems.
Additional primary duties are:
Operating and maintaining eight (8) Life Support generators comprised of gas turbines and diesel reciprocating units operating at voltages to 4.16KV
Operation of man lifts and other heavy equipment requiring a Commercial Driver's License (CDL)
Working with other inside and outside T&D technicians on Medium/Low voltage equipment within the overall distribution system
Working on in-plant generation and control equipment including 135VDC to 13.8KV equipment
Secondary duties include assisting T&D metering and relay technicians, energized water washing of high voltage system insulators, working as ground support for helicopter water wash operations, safety escorts of high loads under power lines, high voltage transformer and circuit breaker maintenance/repairs, drill rig MV hook-ups/disconnects and performing line switching orders.
**Please recognize that BP has sold its Alaskan assets and as such this represented position will transfer to the buyer, Hilcorp, upon finalization of the transfer which is forecasted to be sometime between April 1, 2020 and October 30, 2020. This position is covered by the CPS Collective Bargaining Agreement between BPXA (BP Alaska) and the USW Local 4959 and will continue as such under Hilcorp ownership of BPXA.
As a prerequisite of employment, candidates that accept offers of employment who are not currently slope-based workers must successfully complete a pre-placement medical and Fitness-for-Duty assessment that are based on the essential physical requirements of the job.
BP employees are responsible for transportation to Anchorage without company assistance to board the company chartered flights to the North Slope. Any costs associated with travel to and from Anchorage Alaska will be your responsibility.
Key Accountabilities
Cross train into a multiple craft environment
Learn and thoroughly understand the Central Power Station's 69KV transmission and 13.8/4.16 KV distribution systems
Maintain and develop skills and demonstrate competency in Aerial Platforms, Pole climbing, Rigging, Line Repairs and Maintenance
Desire and commitment to learn and expand knowledge in various phases of utility work to include HV Substation maintenance and Standby Generation Operation
Commitment to promoting a strong culture of safety, teamwork and performance
Provide safe and efficient response for all T&D work, particularly critical repairs and emergency work, must have experience in MV/HV
Safely operate and properly use all T&D vehicles (CDL), equipment and tools
Read, understand and comply with all company and departmental policies and procedures
Participate in the development, writing and review of any additional required procedures
Communicate and cooperate effectively with co-workers, operators, managers and other teams throughout NSU.
Essential Education & Licensure
Must possess current Lineman Journeyman License and be able to obtain a State of Alaska Certificate of fitness as a Lineman Journeyman within six months
High School Diploma or equivalent
Job Requirements
HM/MV and transmission/distribution experience is required in this multi-skilled team
Ability to provide proof of a valid driver's license and clear motor vehicle record
Previous transmission/distribution experience
Possess, or be able to obtain a commercial drivers license (CDL) within six months
Ability to operate heavy equipment used in electrical and transmission utilities
Experience with belt and hook pole climbing and working from aerial equipment
Thorough knowledge of National Electrical Safety Code (NESC) requirements and understanding of National Electrical Code (NEC)
Must be able to read and clearly understand electrical drawings, diagrams and schematics for all MV/HV line and substation equipment
Excellent technical knowledge of high and medium voltage equipment, line work and substation equipment and apparatus
Ability to organize multiple jobs and set priorities
Effective written, verbal and interpersonal skills
Self-starter, able to work independently and solve problems with the minimum of supervision
Independently lift and carry tools, parts, supplies and equipment weighing upwards of 100 pounds on an occasional basis and upwards of 70 pounds on a frequent basis.
Meet OSHA requirements and wear a full body harness and an anti-fall equipment with clothes, boots, hard hat and tools while not exceeding a weight greater than 310 pounds.
Work in a variety of postures and positions throughout the work period to include kneeling, squatting, bending, prone or supine positions.
Independently transition to and from the ground without the aid of a stationary object for support and sustain prolonged periods of standing, walking and crawling on steel grating, steel plates, ice, snow, gravel and mud.
With or without reasonable accommodation;

push/pull on wrenches, tools, carts, etc. requiring upwards of 150 foot pounds of force
routinely climb stairs and ladders to extended heights
work at extremes of heat and cold, and with dust and fumes
Desirable Skills
Experience in oil field environments and/or utility industry
Experience working on the North Slope of Alaska or in arctic conditions
Certification as a Journeyman Electrician
Journeyman Lineman experience
Associate's Degree in a Technical field or completion of an accredited apprenticeship