BP

Featured Employer
Sunbury, United Kingdom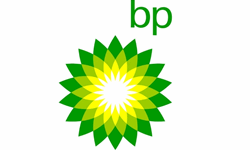 ---
Manages all preparations and execution for the defined TAR scope, working closely with functional TAR Planners to ensure consistency in activity durations and work pack standards.
Manages entire scope for the TAR including interfaces with all functions, in particular the integration of project work, including, the application of work pack standards, work estimating and job norms and consistent planning methodologies
Responsibilities:
Ensures that the TAR work scope is clearly defined, and risk assessed applying the masterful application of scope optimisation processes.
Managing TAR/Outage Planning activities and deliverables and achieving compliance with GTcP, Front end Loading Milestones and gate criteria.
Communications with the TAR Team and offshore personnel to ensure scope is clear and understood.
Responsible that all work-packs meet requirements.
Responsible that all engineering and construction assurance activities are completed on time e.g. Design review / HAZOP / HAZID.
Maintains a register/tracking tool for all TAR/Outage preparation requirements, activities, risks and actions.
Develop consistent execution man-hour estimates, identify all resource requirements, (including 3rd parties), and ensure these are fed into the TAR planning process.
Ensures certification is prepared for, communicated and signed off during
TAR.
Ensure timely procurement and delivery of all TAR materials.
Ensure full close-out of the work-scopes, including Punch-lists, Work Orders, Document Control, MoC's, etc.
Education:
No specific educational required to perform this role. Although Higher Education Technical Qualification or Degree would assist in the role
Experience:
Track record in networking and influencing across Functions
Experienced in the management and required processes of Turnarounds,
Major Maintenance Activities or Project Execution is desirable
Has significant experience of planning and executing Turnaround/Project work or leading teams within these areas
Should have knowledge of the application of Engineering Technical Practices and experience in identifying where the application of MoC's, Practices and Procedures apply to work preparation or execution