RockRose Energy
Aberdeen, United Kingdom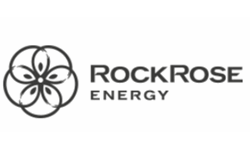 Company: RockRose Energy
Skills: Operations Management, Drilling Manager, Maintenance Manager
Experience: 10 + Years
Education: Bachelors/3-5 yr Degree
Location: Aberdeen, United Kingdom
In order to apply for this position, applicants MUST meet the following criteria. If your resume does not match these criteria, you will not be able to apply for this position.

Located in region: Europe
---
The Brae platforms are designed for safe and economic recovery and processing of hydrocarbons. The platforms have unique designs to enhance and improve recovery from their reservoir(s). The Brae Field platforms are interlinked and function as part of a field complex. (The Brae Bravo platform ceased production on July 6th 2018 and is now normally unattended.)
The Platform Manager is responsible for the safe and efficient management of operations on one of the Brae platforms.
Day-to-day, the Platform Manager is the key person in ensuring that the platform provides a safe place of work. The Platform Manager will liaise daily with all platform departments, and with onshore operations management as necessary, to ensure platform activities are planned and carried out safely and effectively.
The Platform Manager ensures that all systems are in place and personnel trained and competent to manage emergencies.
Principal Accountabilities
Health Environment, Safety & Regulatory Compliance:
Ensure full compliance with all mandatory procedures and regulations, including company policies and procedures that relate to production operations.
Ensure that the management systems and processes applicable to the safe, reliable and efficient operation of the platform are regularly monitored and actions taken as required, sustaining and improving them, and that audits are carried out to ensure correct implementation.
Promote safety and reliability in day-to-day business and platform communications including developing a culture of continual improvement through root cause analysis and capturing lessons learned, and maximising the involvement of platform personnel.
Planning & Execution:
Responsible for performance versus the quarterly platform plan. Ensure that platform work execution is coordinated in order to complete all necessary maintenance, production and construction activities, avoiding unnecessary conflicts, ensuring maximum plan attainment and efficient use of resources, e.g. Vendors, Ad hoc labour, cranes, materials, supply and standby vessels etc.
Set priorities and allocate resources to ensure platform activities are coordinated to effectively achieve performance metrics without compromising safety or environmental standards. Ensure that there is effective management of the contract workforce. Provide leadership & motivation to the offshore workforce.
Production:
Oversight of daily production activities and production performance.
Cost Control:
Budget owner for the platform annual budget. Take direction from the Operations Manager (Field Level Budget Owner) to monitor and control expenditure within the approved platform budget.
Platform Human Resource Management:
Responsible for effective communication of Company goals, performance & plans to the offshore workforce.
Conduct performance appraisals and prepare development plans for direct reports, ensuring that available opportunities for development are fully utilised to meet these plans.
Owner of the platform resources personnel development and succession plan, responsible for the plans development and implementation.
Actively promote and participate in the RockRose competency assessment scheme as an assessor and/or internal verifier. Appoint authorised personnel within the Permit to Work system.
Ensure that the Accountability framework is used effectively in Human Factor attributed events to drive improvements including compliance with procedures.
Emergency Response:
Direct offshore personnel and onshore support in the event of an emergency, to save life, maintain platform integrity and to protect the environment. Ensure platform systems and personnel meet company and statutory requirements for emergency response by regular testing, training and monitoring. Continually evaluate response plans to ensure they are appropriate.
Qualifications required:
Engineering degree or relevant technical qualification desirable, with offshore experience as a supervisor in either Production, Maintenance or Drilling; or extensive offshore experience with at least two years in offshore operations supervisory position.
Skills required:
Proven ability to lead and organise personnel and resources, and effectively plan activities.
Competent in the management of major emergency events to the OPITO OIM Emergency Response standard
Must be able to demonstrate relevant supervisory key competences and dimensions.
Be able to think strategically.
Excellent communication skills.
Track record in people development.
Experience required:
Minimum 10 years' Operations experience, 5 years of which should be in an offshore supervisory role or in an equivalent onshore role (preferred).
Specialised job knowledge:
Must be able to demonstrate relevant supervisory key competencies.