Peterson

Featured Employer
Aberdeen, United Kingdom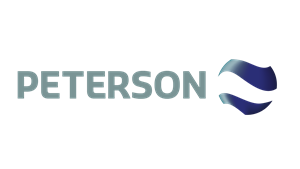 Company: Peterson
Skills: Project Engineer
Experience: 4 + Years
Education: Some College
Employment Type: Full Time Salaried Employee
Location: Aberdeen, United Kingdom
In order to apply for this position, applicants MUST meet the following criteria. If your resume does not match these criteria, you will not be able to apply for this position.

Located in region: Europe
---
To deliver contracted products and services to agreed client specifications on time and budget whilst emulating our company values. To define engineering work products, resource requirements and delivery timelines required to support project manager in meeting contracted objectives. Delivery timelines required to meet the contractual objectives.
COMPANY VALUES & EXPECTED BEHAVIOURS
Health & Safety Committed to a safe, healthy and incident free workplace
Takes responsibility for own safety
Takes action to prevent unsafe operations and if necessary will stop work
 Consistently reports all incidents
Positively accepts feedback about own safety behaviour regardless of rank or position
Excellence & Quality Delivering world-class solutions on time
Will not accept anything less than premium output from him/herself and direct reports
Will ensure compliance is met at all times
Strive for excellence, ensure quality and bring value
To pursue our project and goals to the best of our ability and attempt to better every skill to attain our business objectives Investment             Investing in our people, products and facilities globally
Embraces learning new skills and looks for ways in improving and developing performance
Teaches other new skills
Involves other relevant and key employees in problem solving
Demonstrates a positive approach to work and leading by example
Creativity Delivering creative and innovative solutions
Will have good judgement about which creative ideas/suggestions will work
Will understand how creative ideas may play out in the marketplace
Will facilitate brainstorming sessions with team
Will encourage positive energy among colleagues
Will support enquiring minds across teams and actively seek out solutions
Integrity Encouraging a culture of honesty, trust and respect
To be able to present the unvarnished truth in an appropriate and helpful manner
Does not misrepresent him/herself for personal gain
Accepts accountability for own actions, successes and failures
Trusts work colleagues and has their trust and respect, treating everyone with dignity, valuing their contribution and help one another to succeed
Responsibility
Committed to taking responsibility for our actions and decisions
Will mentor direct reports encouraging ownership
Will take the lead and act effectively in difficult situations
Will finish what they begin
To have pride, enthusiasm and dedication in everything that we deliver
LEVEL COMPETENCIES
Level 3
Overview 
Responsible for output of key discipline/function. Coordinates and leads daily activities of direct reports. Spends a portion of time performing the work of those they supervise. Utilises professional knowledge and experience to set departmental goals, aligned with functional strategy. Focuses on delivery of departmental goals. Provides input into budget and workforce planning as required. Oversees schedules and workflow of the team.
Knowledge & Application   
Knowledge in specialised field and broad knowledge of related disciplines within the organisation. Develops standard operating procedures, checklists, guides and tools and ensures they are current and adherence. At least 6 years of directly related experience and knowledge of industry/discipline practices and procedures. Drives continuous improvement.
Problem Solving            
Requires conceptual thinking to understand complex issues and their implications. Implementation of solutions, and take into consideration multiple perspective and future implications. Uses previous experience to identify the most appropriate option.   Focuses on operational continuous improvement.
Interaction         
Required to convey information and as necessary persuade stakeholders/audiences. May require the initiation of contacts to resolve and discuss mutual problems or collaboration on procedures or transactions. Frequently advise others on complex matters. May convey information to audiences not knowledgeable of the subject matter. Has an objective view of difficult work problems.
Organisational Impact   
Works within established guidelines, processes and procedures. Should demonstrate ability to recommend/ implement improvements to achieve team goals. Understanding the impact of failure to achieve goals that may impact team deadlines and business results.
Leadership         
Supervises the work of individual contributors and implements management decisions and activities. Ensures Standard Operating Procedures, Policy, legal and safety training of employees.
QUALIFICATIONS and SKILLS REQUIRED

Degree level qualification in Engineering or similar
Mechanical/Hydraulics/Electrical/PLC background
Qualification in Project Management preferable
IT Skills: MS Word, Excel, Outlook, PowerPoint, MS Project
Self-motivated and uses initiative
Excellent organisational /communication/time management skills
Effective team player, ability to coach, mentor and engage employees
Previous experience with manufacture/service of back deck and mechanical handling equipment
Ability to review specifications, prepare workpacks, plans, management of modifications
Experience in FAT, mobilization/demobilization of equipment for offshore/overseas
Ability to support offshore personnel with trouble shooting when required
Previous experience of working offshore preferable
Job Management
Prioritise assigned projects and ensure on time delivery
On completion of sales handover, technical and commercial review to be completed
Engage with all relevant stakeholders to ensure project deliverables are met
Manage the project to ensure all key milestones are met
Prepare documentation for equipment loadout and shipping
Ensure regular interface with client/client systems as per prerequisite, whilst providing a flexible approach to ensure project requirements are satisfied
Instigate and manage project meetings as required both internal and external
Provide regular and timely reports to all stakeholders on overall project progress
Responsible for specification, issue and return of all equipment and materials, inclusive of an transportation requirements
Raise requisitions for required project materials, site personnel and equipment through CSAM
Provide technical support to offshore personnel as and when required
Manage modification of equipment through Service Request Forms
Gaining customer feedback by customer satisfaction using FPAL and client visits onshore, offshore and overseas as required
Arrange and witness client FAT equipment testing (as required)
Fault Reporting
Procedures/Offsite work packs
Mentoring/Development
Identify training needs and submit TRF's
Department Management
Attend and participate in departmental and project meetings
Create and maintain electronic project files
Create offshore work packs
Carry out project briefings and debriefings with offshore personnel Review daily reports from offshore and projects
Review daily reports from offshore and projects
Create and maintain the project plan/tracker and ensure that it is clearly communicated
Ensure correct paperwork for offshore is completed i.e. timesheets, daily reports, equipment timesheets
Attend client meetings as requested
Available for on-call rota
HSEQ Leadership
Demonstrate and encourage correct safety behaviours - leading by example
Stop the Job whenever an unsafe act is witnessed
Raise HSEQ reports as required
Close out Q pulse actions in a timely manner
Liaise with Safety Representative as and when required
Raise OAR cards in a positive manner to encourage a safe environment for all
Delivery of HSEQ action plans
Undertake and feedback audits as required
Financial Performance
Be financially accountable on all assigned projects
Be aware of commercial implications within contracts e.g. payment milestones and LD (liquidated damages)
Ensure that correct PO from client is in place prior to any work being undertaken
Continuously monitor project costs against the agreed budget
Ensuring that all orders and contacts are completed to the clients satisfaction while maximising the financial benefit
Ensure that all purchases, goods and services have an allocated PO, which has been raised in accordance with the Purchasing Procedures
Manage Variation Order Request (VOR) according to Procedures
Management of invoicing through to collection of payment
Liaise with finance to provide accurate information on project costings
Compliance of Management Systems
Check, revise and validate documentation
Completion of company/client audits as and when required
Technical Support
Provided technical support to offshore teams as and when required
Always promote the company in a positive manner
To support the sales department in technical proposals and client meetings when requested
Ensure equipment designs fulfil customer specifications
Managing technical elements efficiently and effectively to ensure best solution is provided
People Management
Select appropriate personnel for offshore work scopes
Get advice from HR as and when required
Ensure the efficient use of department resources
Peterson offers safe, reliable and value added risk management and logistics solutions to the energy, shipping and agricultural industry globally from strategic locations. Additionally, we offer specialist activities including inspection and certification of a broad range of products. Founded in 1920, Peterson is non-stock listed and family-owned. Together with sister company Control Union we operate in over 70 countries worldwide.
Peterson operates across many different industries. From agriculture to coal and minerals and from oil and gas to biofuels and biomass, together we are One Peterson. We offer three core activities, namely quality assurance, integrated logistics and related activities. Related activities include recruitment, procurement, project and consultancy services.