BP

Featured Employer
Zhuhai, China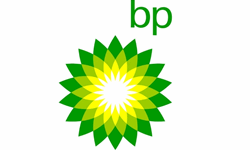 ---
To keep plant running at safer, responsible and reliable through unloading chemical material as planned by following procedure, checking facility condition, reporting defects and handling emergency release.
• To safe and reliably unload chemical material as planned by following procedures to meet plant requirement;
• To understand MSDS of all chemical material and emergency handling method;
• To inspect chemical unloading facility (iso-container, unloading bar, couplings and hoses etc) and report defects;
• To unload, transfer portabin chemicals with forklifts as required;
• To share learning with operation team and other department;
• To initiate the SOP updating in his area ;
• Keep the area tidy and clean by doing necessary housekeeping;
• Shift work
• High requirement of safety awareness, understanding and application of safety procedures
• Consistently comply with PPE requirement, SOP requirement etc.
• Understanding various chemical MSDS and the proper way of handling them
• Strong team work
Key Results/ Accountabilities expected from role
To safe and reliable unloading the chemical material base plan
To understand MSDS of all chemical material and emergency handling method;
To inspect chemical unloading facility (iso-container, unloading bar, couplings and hoses etc) and report defects
To unload, transfer portabin chemicals with forklifts as required
To share learning with operation team and other department;
To initiate the SOP updating in his area
Keep the area tidy and clean by doing necessary housekeeping

Key challenges faced on the role
Shift work
High requirement of safety awareness, understanding and application of safety procedures
Consistently comply with PPE requirement, SOP requirement etc.
Understanding various chemical MSDS and the proper way of handling them
Strong team work

Experience & Expertise
Core Competencies (detailed specification):
Clear communication
Logical thinking
Disciplined in following SOP , instructions and PPE requirement
Open minded and willing to listen, to learn
Strong sense of team work, able to work and cooperate with diverse work individuals or groups.
Drive for excellent result.

Technical Competencies (detailed specification):
Awareness of hazards associated with chemical unloading in a petrochemical plant;
Ability to assess risks and apply safety procedures;
Basic knowledge of chemical MSDS;
Basic knowledge of chemical unloading facilities such as ISO tanks, storage tanks, pressure gauges, safety valves, couplings, hoses etc.;
Able to read simple technical drawings such as chemical unloading related P&ID.
Able to identify equipment and chemical unloading process to timely identify abnormities and take proper corrective actions.

Educational background
High school is minimum, technical school related to chemical production is a plus

Experience
More than three years production or chemical unloading experience in a chemical plant.