Competentia US, Inc.
Houston, Texas, United States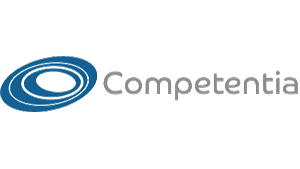 ---
Competentia seeks an HR Generalist for a position in Houston, TX:
This role will support the IT Organizational Capability team in the seamless delivery of Learning and Development (L&D) services to the IT function.
Responsibilities for this position may include, but are not limited to:
General L&D Administrative Support to the OC Manager and 6 team members: meeting facilitation and logistics; research and answer L&D questions; back-up coverage for HR/OC personnel; logistics and expenses associated with training events; and other miscellaneous administrative support.
Provides assistance employees and supervisors on L&D matters. Directs employees to L&D resources as appropriate.
Learning Management System administration and reporting; compliance reporting; training course metrics tracking; managing the IT function training inventory; and data entry & tracking. Forecasting structure led training plans and tracking completion
OC Program support - Horizons, Clear Leader Connect, IT Recruiting, New Hires and other programs
Position requires, intermediate to advanced excel skills and experience within Learning Management System and SAP HR. Strong problem-solving skills and the ability to work effectively in a diverse workforce are also necessary. The successful candidate should have strong people skills individual who is flexible, self-motivated, conscientious, learns quickly, anticipates needs, and has demonstrated the ability to multi-task.
Education:
• Required: HS Diploma or Equivalent
• Preferred: Bachelor's Degree in related field
Interview Process:
• In Person Interview with Manager and team members
Competentia is an Equal Opportunity / Affirmative Action employer. All qualified applicants will receive consideration for employment without regard to race, color, religion, sex, sexual orientation, gender identity, national origin, disability or protected veteran status, or other status protected by law or regulation.
Competentia, participates in E-Verify as required by law.