Leap29

Featured Employer
Singapore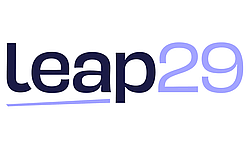 ---
Job Title: Business Development Manager
Location: Kallang, Singapore
Start Date: January / February 2020
Salary: Market Competitive

I am seeking a Business Development Manager for one of my clients. My client is the largest IT Cyber Security Service providers in South East Asia. They are known for their fantastic reputation for providing an excellent work environment, and opportunities to their employees to grow and develop.

Role & Responsibilities:

•Responsible for executing of business plans and strategies for consulting business to expand client base and perform sales/business activities in the assigned area.
•Assist in developing and executing go-to-market plans based on Consulting business's goals and aligned to management expectations.
•Acquire new clients and expand existing clients' opportunities in the assigned area to achieve revenue targets.
•Generate interest to ensure a robust pipeline of opportunities through alternate channels or business ideas to generate more sales.
•Work with internal teams to develop proposals, conduct client presentations and oversee the smooth execution of bid and successful delivery of engagements.
•Operate as the lead commercial contact point for clients on all matters related to the business.
•Operate as the lead point of contact for all matters specific to your customers and to achieve a positive brand experience and image for the company.
•Taking ownership of the business by working with the internal team to generate and enhance service offerings based on clients need.
•Accurate and predictable forecasting of pipeline and revenue (through Salesforce) to maintain positive overall business health.
•Keeping abreast on the industry and competitors' trend to develop unique value proposition of our service offerings.

Requirements:

•Proven track record in generating pipeline, sales and closing deals.
•Minimum of 2-4 years of work experience (with 2 years spent in a business development or equivalent role).
•Experience in Cybersecurity or Consulting related business will be an advantage
•Self-motivated, possesses strong interpersonal skills and keen entrepreneurial mind set
•Strong understanding of sales process and managing complex deals will be an advantage
•Strong presentation, negotiation skills and project management abilities


To help Leap29 find you that perfect job, we need to store and process your personal information.
That means that your details will be entered into Leap29's database and our consultants may contact you from time to time with relevant job opportunities.
By applying you're confirming you're happy for us to do that!