Leap29

Featured Employer
Singapore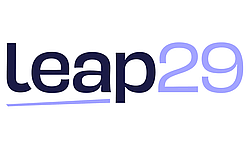 ---
Job Title: Security Architect
Location: Kallang, Singapore
Salary: Market Competitive

I am seeking a Security Architect for one of my clients. My client is the largest IT Cyber Security Service providers in South East Asia. They are known for their fantastic reputation for providing an excellent work environment, and opportunities to their employees to grow and develop.

The successful candidate will be joining the International Business department, reporting to the Sales Manager.

Responsibilities:

• Actively drive and direct projects discussion as a senior member.
• Be responsible for ensuring the delivery of the solution and assigning specific task. To provide solution and direction to Consultants when the project hit potential risks or is redflagged. To assess and decide on the direction of solutions based on the impact analysis and experience, especially when there is project delivery risk in the functionality and schedule. To be successful, the Solution Architect shall be able to:
o Drive and review requirements gathered during the requirement gathering phase.
o Influence the solution design discussion to deriving the best solution design during the solution design phase.
o Drive in the discussion of the final solution design, solution testing and propose task assignment.
o Direct the development of the assigned tasks and actively guide test the workability of the module and solution
o Be able to design and implement internal process to improvements
o Review of the documentation prepared by the Associate consultant and Consultants. This may include presentations to the stakeholders
o Keep up-to-date on latest security for IT development best practices
o Keep up-to-date with latest technological trends in relation to development, especially on the various Cloud based managed services
o Develop test cases that are customized to test the functionality of the Proof-ofconcepts products in a comprehensive, unbiased and objective, from a customer's view. The Consultant shall be responsible to execute the test cases.
o Perform any other job-related duties as assigned
• Actively participate in the interview and assessment of new team members
• Actively in the integration of new consultants into the team
• Proactive resolve differences and encouraging teamwork among the team.
• Maintaining accurate documents of the work done for reporting and accountability.

Requirements:

• Bachelor's Degree in a related field or equivalent experience is preferred
• Relevant Industry Certifications such as CISSP, CISA, PMP, CCNP, Cloud or equivalent is a must
• Experience with object-oriented/object function scripting languages: Python, Java, C++, Scala, etc
• Good project management, consulting, customer service, technology
• Good people management, supervisory, communication/presentation and negotiation skills
• Can perform both as an Individual Contributor or as part of a Team to deliver the solution
• Experience with client server technologies, Virtualization, Cloud and Analytics



To help Leap29 find you that perfect job, we need to store and process your personal information.
That means that your details will be entered into Leap29's database and our consultants may contact you from time to time with relevant job opportunities.
By applying you're confirming you're happy for us to do that!