Core Lab

Featured Employer
Indonesia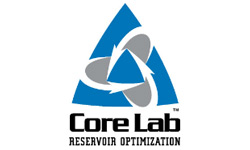 Company: Core Lab
Skills: Sales
Experience: 2 + Years
Education: High School/Secondary
Employment Type: Full Time Salaried Employee
Location: Indonesia
---
SALES SERVICE SPECIALIST I
SUMMARY
Performs routine Refinery Systems services such as overhauls, engine maintenance, equipment installation etc. Able to perform sales duties, write quotations and respond to customer inquiries.
DUTIES AND RESPONSIBILITIES
Service and Co-operative Fuel Research (CFR) engine overhauling experience
Specialist must be able to assemble, troubleshoot, install and perform maintenance on all refinery/ lab CFR equipment
Read and understand analysis and safety standards in English, including ASTM, UOP, IP and other well-defined analytical standards and procedures used in the laboratory
Assist senior laboratory and refinery personnel in setting up, adjusting and operating laboratory CFR equipment for which the Sales Service Specialist has been adequately trained and has been verified to operate correctly in accordance with applicable standards and sound laboratory practice
Assist in or perform basic analytical tests from well-defined standards and procedures as assigned by the Laboratory Manager. Sales Service Specialists must be verified to be able to perform all tests in accordance with applicable standards and sound laboratory practice
Assist in calibrating and testing Octane Samples on and off site according to ASTM Standards
Exercise procedural, safety and quality requirements specified in Laboratory Manual #5, Safety Manual #7, and the Core Laboratories Safety and Environmental Manual, and company policies
Attend training and pass appropriate examinations in petroleum, chemical and CFR Engine technology, including Right-to-Know training, hazardous materials disposal, and other safety and compliance training required by applicable regulations
Sales Service Specialists must be ready to accept job assignments at any time, including scheduled days off. Overtime must be worked as required. Must be willing to travel 60% of the time
Basic computer knowledge/skills are required
Sales Service Specialist must be able to communicate clearly and in a professional manner with the customers as well as generate easy to understand applicable reports and quotes
Sales Service Specialists must be able to generate sales while on-site and off site
Other duties as assigned
EDUCATION
A high school diploma or equivalent required
EXPERIENCE
Zero to two years Co-operative Fuel Research (CFR) experience.
Zero to two years Refinery sales experience.
KNOWLEDGE, SKILLS & ABILITIES
Must be willing to travel 60% of the time.
Ability to read, analyze and interpret instructional and technical materials relating to procedures and safety; and applicable government regulations
Ability to write applicable reports and correspondence clearly
Ability to effectively present information and respond to questions from managers, schedulers and clients
Ability to add, subtract, multiply, and divide in all units of measure, using whole numbers, common fractions, and decimals
Ability to compute rate, ratio, percent, and quantities (linear, volumetric, or weight) and to read and interpolate applicable data and tables
Able to draw and interpret applicable graphs and control charts
Ability to solve practical problems and deal with a variety of concrete variables in situations where only limited standardization exists
Ability to interpret a variety of instructions furnished in written, oral, diagram or schedule formats
Familiarity with basic computer skills in word processing and spreadsheet programs preferred
CERTIFICATES, LICENSES, REGISTRATIONS
Valid driver's license and a good driving record
CFR Engine Certification, Refinery Systems and/or Waukesha training is a plus.
Core Laboratories is a leading provider of proprietary and patented Reservoir Description and Production Enhancement.
Located with over 70 offices in more than 50 countries in every major oil-producing province in the world. Core Laboratories remains dedicated to providing the technology our client's need to enhance their production. We continue to develop and acquire technologies that complement our existing products and services, and we disseminate these technologies throughout our global network.
Our Clients are the world's largest major, national and independent oil companies. Core Laboratories' reservoir optimization technologies are used to increase total recovery from existing fields. Our services enable our clients to optimize reservoir performance and maximize hydrocarbon recovery from their production fields.
Core Laboratories has taken extensive measures to ensure the services and data provided by all of our worldwide companies are of the highest quality and integrity. Our commitment to applying and developing new technologies to optimize reservoir performance is unsurpassed in the oilfield service industry. This commitment to technology and to our client's bottom line makes Core Laboratories, The Reservoir Optimization Company™.
Our Culture has been defined by over 70 years of business built on the principles of integrity and ethical conduct in the support of our clients. Our continuing primary goal is "to produce a quality product on time at a competitive price" in a manner consistent with these principles. The integrity of our company and ability to provide quality products and services to our clients are the essence of our business.
These same ethical standards are what we expect from our employees. We could not accomplish the extraordinary results we have in our past and will in our future without talented and dedicated employees – such as we have now.
It is the talented and dedicated employees that have positioned Core Laboratories as the leading provider of reservoir- optimizing technologies. You can feel and see this in our culture. Core Laboratories strives to create an environment for our employees so they can advance in their careers enabling both the company and its employees to build value. Our inclusive culture thrives on team-work and mutual respect for our differences. There are opportunities for everyone to grow.