BP

Featured Employer
Suzhou, Jiangsu, China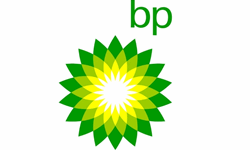 ---
To assist QC & Lab manager to maintain and continuously improve in Quality Control and Lab HSSE Management of the plant. To maintain plant formulations, QC specification according to Regional Technical Team's instruction and guidance. To assist blending Win-blend system set. To act as plant tag for China streamline, fusion and plant formulations and product integrity. To assist Marketing to introduce new product in China. To assist QA to resolve customer complaints. To assist other teams in anti-counterfeit (counterfeit product identification). To assist procurement team in raw material sourcing. Network with the Group Technical Centre and Aspac plant QC Lab team to get QC best practice shared and performance improved continuously.Role Title: Lab Chemist
Report to: Lab Supervisor
Location: Taicang
Responsibilities:
Maintain the formulation both of fusion and JDE.
Responsible for new product launch, participate in the process improvement to ensure the consistent with QA Manual requirements.
Develop plant formulations based on Master formulations and to modify plant formulations.
Conduct re-blend investigation, troubleshoots plant quality related issues.
To define raw materials, finished products, finished oil specification, to clarify followed standard for quality control which shall be traced to national standard or international standard, to clarify test method and test equipment, and quality acceptance criteria.
Analyse raw material and finished goods in accordance with industry standards, such as ASTM and IP.
Review and update raw materials and finished products specification.
Control non-conforming production and advise corrective action to be taken. Analyse the root cause of fail product.
Be involved in ISO 9001, IATF16949,Lab QA and Safety audit and/or standard review, helps to close the gaps timely.
Requirement:
College degree in Chemical or related field.
Minimum 3 years of QC, R&D or technician experience.
Lubricant product knowledge.
Be familiar with China Industry Standards or regulations, ISO 9001, IATF16949, 5S.
Result oriented with strong analytical and planning skills.
Good presentation & interpersonal skills, able to deal with people at all levels.
Planning and organizing, problem solving and coaching skills
Good written English.
BP is an equal opportunity employer.