BP

Featured Employer
Whiting, Indiana, United States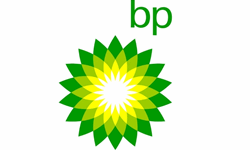 Company: BP
Skills: Reliability Engineer
Experience: 6 + Years
Education: High School/Secondary
Employment Type: Full Time Contractor
Location: Whiting, Indiana, United States
No location/work authorization restrictions found.
---
The Reliability Engineer (RE) serves as the primary point of contact for reliability strategy, long term engineering evaluations and G-RIP implementation for a segment of the Refinery with the primary goal of ensuring unit availability and optimizing life cycle costs. The RE will interact with the Maintenance Superintendents, Maintenance Supervisors, Maintenance Planners, Operations Superintendent, Operations Specialists and Optimization Engineers for long term mechanical integrity and reliability issues. The RE will also interface with the maintenance engineer (ME) to gain inputs into the long-term reliability plan and to incorporate key reliability objectives into routine maintenance work. The RE will work with the Reliability and Integrity Teams Team to solve complex reliability issues with Reliability Engineers, Integrity Specialists, and Subject Matter Experts (SME's).
Unit ReliabilityUtilizes various tools in support of continuous improvement (CI) for key reliability activities
Perform Root Cause Analysis (RCA's) as directed based on production loss and other triggers
Optimize equipment PM's.
Responsible for quality RCAs and reliability recommendations for the Asset Team. Issues findings via Blue Sheets and One-Pagers.
Responsible for maintaining a unit availability perspective and an equipment reliability strategy: Documenting problematic equipment and providing input into the maintenance, Ops and TAR strategies.
Develops and maintains "bad actors" list of problematic equipment issues for the complex, inclusive of all equipment classes.
Develops recommendations to address and mitigate the "Top 10" threats annually.
Provides input into and facilitates updates to the overall Asset Strategy/Reliability Roadmap owned by complex Operations Superintendent.
Facilitates the development of equipment reliability plans and strategies for critical equipment, including life cycle cost analyses and repair vs. replacement decisions.
Reviews outstanding IWRs to understand criticality and execution priority and to identify trends.
Participate in regular reviews of outstanding integrity threats and deferred maintenance activities/Job Note backlog
Responsible for analysing data and providing input and context to operational and maintenance activities.
Owns Maintenance and Reliability Unit Health Monitoring (UHM) content and actively participates in weekly/monthly UHM process
Monitor operating envelope and integrity operating window excursions and intervene as necessary
Analyze production loss and SAP data to improve availability.
Provide data to the Reliability group for external bench marking of equipment reliability.
Compiles and presents reliability KPI data for the Asset Leadership Team.
Ensure the Asset Team has visibility to reliability recommendations and that these recommendations are being completed and closed as planned.
Support the overall life cycle cost of the asset to meet business strategies by providing input for:
Input into prioritization of maintenance funding.
Analyses failure data for input to address reliability drivers, projects and decisions.
Understand short-term and long-term cost drivers, reliability, availability, mechanical integrity risks and develop mitigation plans.
Provides reliability focused input into the Asset Strategy/Reliability Roadmap
Supports identification of work scopes to be included in the annual defect elimination plan
Reliability Maintenance Support Advise the Asset Team with regard to risks related to equipment reliability, unit availability and mechanical integrity.
CE TARsProvides "Area Influence" (ownership and direction) related to discipline engineering for Cycle Ending TARs.
Provide input to worklist development for reliability and mechanical integrity scope.
Key contributor to repair versus replacement options.
Develop evergreen Reliability worklist for each TAR and Engineering Checks and hold points to be performed each TAR.
Projects
Identifies reliability/availability improvement type projects and develops initial justification, incentives and business value to support the funding request.
Initiates requests for reliability improvement and equipment replacements "end of life" type projects
Has a high level familiarity of all unit project work in business development or active CVP stages
Provides input/feedback into new technology identification, development, and selection
Large projects
Provide input into the M&R portions of the BP Project Common Process (PcP)
Education/Experience Required
BS/BSE in Mechanical Engineering Required.
Minimum 6-10 years' experience in a mechanical engineering, maintenance, or reliability engineering plant support role relating to the oil & gas, petrochem, or energy