Maire Tecnimont Group MET T&S

Featured Employer
Baytown, Texas, United States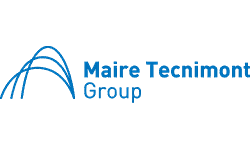 ---
Job type/Contract:

Temporary. Starts on the 1st of January 2020 & ends on the 31st of August 2021.

Salary range:

Competitive

Job summary/Role description

MPSC is responsible for coordination with all interfacing functions at site as well as Material Preservation Group at Home Office for proper and timely execution of Preservation Plan according to the time schedule, budget and quality requirements.

MPSC is under the coordination of the Field Engineering Manager for all the site activities.

MPSC is under the coordination of the Site Manager for necessary manpower availability.

MPSC is under Material Preservation Group Leader for technological support relevant to the discipline aspects.

MPSC can lead a group of Material Preservation Site Engineers, depending on the size of the project or number of equipment/items planned to be preserved.

Duties and responsibilities

· During the execution of the Preservation Plan at site, MPSC is responsible to:

· Ensure that Subcontractor assign a dedicated team and provide the workforce for Preservation activities as per the project requirement and provide training to Subcontractor's personnel for preservation activity, when required.

· Assign the task to Preservation Team based on equipment/item preservation plan / preservation cards.

· Keep the record, monitor and update the Preservation plan / preservation card for the equipment/items at warehouse / in-plant transportation / installation and during pre-commissioning.

· Review all the records and decide / implement corrective and mitigating action as necessary.

· Monitor the record of all Preservation Inspection / Activities Data (including Photographic Records) for clarity, correctness and completeness for incorporation in the final Preservation Dossier.

· Keep the record, monitor and update the manpower requirement for proper execution of Preservation Plan.

· Monitor the list / stock of preservatives, tools, tackles and accessories for effective implementation of the Plan and manage their procurement for replenishment.

· Interact and coordinate with Preservation team of the Subcontractor.

· Interface with material control, field engineering, construction and QA teams at site for all topics related to "Material preservation".

· Interact with Vendors for all topics related to "Material preservation".

· Ensure that the preservation activity progresses smoothly to allow a "Construction" and "Commissioning" oriented workflow, in close interaction with Site team.

· Ensure continuity of preservation activities till the equipment handover to Commissioning group or Client.

· Prepare the Preservation Dossier and hand over to commissioning team / Client, as contractually due

· Compile "Lessons Learned" report and share with Material Preservation Group Leader at home office

Person Specification

Desirable

8 - 10 years' experience in a similar role within EPC companies.

Special Requirements and Comments

ONLY SPONTANEOUS CANDIDATES WILL BE CONSIDERED FOR THIS POSITION.

The candidate must have the right to work in USA.

The CV shall include:

- expected salary ($/year, gross);

- notice period (weeks).